Add-On
LE&PLUS&PRO
Downloads this month: 101
Total downloads : 2 487
Popularity: 133
Rating: 3.9

Skin for Pioneer XDJ-R1 (official LE skin)
Date added: Fri 19 Feb 16 @ 1:24 am
Last update: Fri 19 Feb 16 @ 1:26 am
1.0
Comments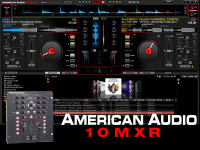 No full screen previews
LE&PLUS&PRO
Downloads this month: 28
Total downloads : 1 104
Popularity: 37
Rating: 3.9

American Audio 10MXR skin
Date added: Thu 03 Jan 13 @ 3:23 pm
Last update: Fri 07 Apr 17 @ 11:06 pm
1.0
Comments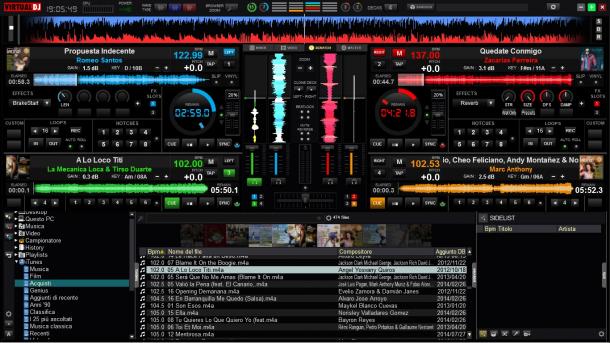 No full screen previews
PLUS&PRO ONLY
Downloads this month: 41
Total downloads : 2 262
Popularity: 95
Rating: 3.9

Based on "Swap 4Decks", by DJDad, but with bigger text font, black skin, remain time on deck, ring deck flash on near song end and other minor adjustments.
Date added: Tue 17 Feb 15 @ 1:49 am
Last update: Thu 05 Mar 15 @ 3:33 am
1.0
Comments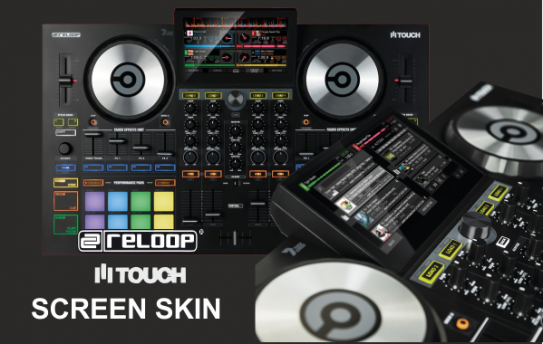 No full screen previews
LE&PLUS&PRO
Downloads this month: 103
Total downloads : 669
Popularity: 28
Rating: 3.8

The default Skin for the Reloop Touch screen. Installed with Pro OEM. Not a standalone skin. Install if already Pro Full is installed.
Date added: Mon 20 Nov 17 @ 11:48 am
Last update: Mon 20 Nov 17 @ 11:49 am
1.0
Comments
Downloads this month: 340
Total downloads : 3 552
Popularity: 1 056
Rating: 3.8

GianB 4 Decks v3.7 remixed with DJKZ (Remix Decks). to see the remix decks: select 4 deck mode, and click on browser zoom... Based on "Swap 4Decks" by DJDad, but now I redesigned some graphics and rewritten many XML code. In summary: black skin, bigger tex
Date added: Sat 08 Jul 17 @ 6:13 pm
Last update: Fri 14 Jul 17 @ 10:02 pm
1.0
Comments