Nowadays, more and more DJs are using VirtualDJ Pro Full to be able to use digital music instead of traditional vinyls or CDs. Still, using digital music doesn't mean you'll have to sit behind a computer and use a mouse and keyboard.
VirtualDJ Pro Full can be used as a stand-alone software in case of emergency, but to truly unleash its power, you might want to connect it to some dedicated hardware.
VirtualDJ Pro Full is natively compatible with an impressive list of hardware from many manufacturers. And, with the full MIDI compatibility and the open plugin architecture, it can connect to virtually anything.
You will find below a small list of the best hardware for digital DJ one can find on the market today. Most of which come with a version of VirtualDJ Limited Edition (LE) so you can immediately start using your controller.
But, if you don't find what you need here, keep in mind that VirtualDJ Pro Full is compatible with many other controllers, mixers, etc. on the market.
Depending on how and where you mix, you might consider different options:
Mobile DJs will probably want to get all-in-one controllers, easy to transport and install anywhere.
Resident DJs will probably want rackmount or table-top controllers (depending on the space available in the booth).
Turntablists will want a TimeCode solution and a good sound card interface.
Beginners will be more interested in all-in-one solutions.
Quick Jump Menu
Jump to ...
View by category
View by brand
Partner Brands












All-In-One Controllers

4 Deck All-in-one Controllers

Table-top Controllers

Rackmount Controllers

Mixers

Evo4
Ecler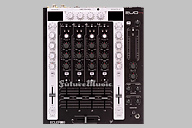 4 channel digital mixer addressed to professional DJ, 2 independent effects processors, loop samplers and fully assignable MIDI control to VirtualDJ's own internal mixer. (built in soundcard)
Price: $1359
Zero4
Korg

Korg ZERO4 Live Control Mixer is popular mixer that can act as both a real mixer and a MIDI mixer controlling VirtualDJ's own internal mixer. (built in soundcard, firewire)
Price: $1299
UC33E
M-Audio

The UC33e is a 9-line MIDI mixer, that is particularly useful to control the sampler in VirtualDJ.
Price: $259
Sound Cards

U46DJ
ESI

U46DJ is a 2-in / 3-out USB sound card. Great for timecode setups.
Timecodes

Timecode CDs
Atomix Productions

Timecode CDs are special CDs that you can play on any standard CD player.
Just interface a box like the VirutalVinyl between your CD player and your mixer, and you'll be able to both play regular CDs, and timecode CDs.
When you'll play the timecode CD, your CD player will actually act like a controller for VirtualDJ.

Price: $0
Timecode Vinyls
Various brands supported

Timecode Vinyls are special records that you can play on any standard turntable.
Just interface a box like the VirutalVinyl between your turntables and your mixer, and you'll be able to both play regular records, and timecode records.
When you'll play the timecode record, everything will happens as if you actually 'downloaded' the mp3 from the software into the timecode vinyl.
Then, just play your vinyl as you're used too.
(this technology also works with videos, letting you 'download' a music video into the vinyl, and scratch it as if it was a real audio vinyl).
VirtualDJ works with a wide range of timecode vinyls, we recommend using Rane-CV02 (2nd gen vinyl)

Price: $10
Beamz

VIRTUALDJ HOME & BEAMZ DJ
BEAMZ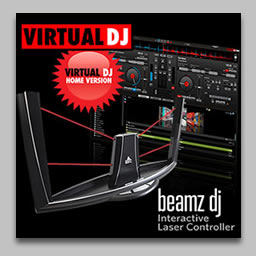 Getting started as a DJ is easy with the Beamz laser controller and the Virtual DJ Home software. Beamz is the only controller that can communicate with the popular Virtual DJ Home software – so your creativity won't be limited by your ability to memorize keystroke commands using the software alone.
Enjoy the fun of mixing your favorite music using laser beams to trigger sound effects, cue points, loops, etc. With the Virtual DJ Home software cutting-edge beatlock engine, your songs will always stay on the beat, and you can work your mixes incredibly faster using the Beamz laser controller.

Price: $149.95
BEAMZ PRO
BEAMZ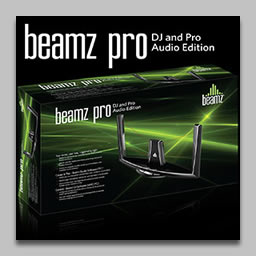 The Beamz Pro includes a full version of the Beamz DJ software for you to control virtually all DJ programs and/or lighting control applications – MAC and PC – via MIDI and keystroke command mapping.
Configure and control up to 54 triggers – including the capability to simultaneously send both MIDI and keystroke commands. The Beamz Pro is ideal to use either independently and/or in combination with VirtualDJ and any DJ equipment or gear.

Price: $299.95