Add-On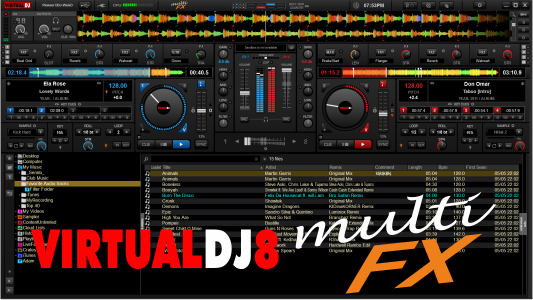 No full screen previews
Downloads this month: 727
Total downloads : 17 622
Popularity: 2 380
Rating: 4.3

Updated version of the MultiFX skin. Introduces the "Rack Panel" system. Video Support. ArtCover on deck or jogwheel
Date added: Mon 19 May 14 @ 12:09 pm
Last update: Sun 06 Sep 15 @ 11:33 am
1.04
Comments
LE&PLUS&PRO
Downloads this month: 60
Total downloads : 2 025
Popularity: 85
Rating: 4.3

Skin for Stanton DJC-4 and version 8
Date added: Wed 17 Dec 14 @ 2:34 pm
Last update: Wed 17 Dec 14 @ 2:34 pm
1.0
Comments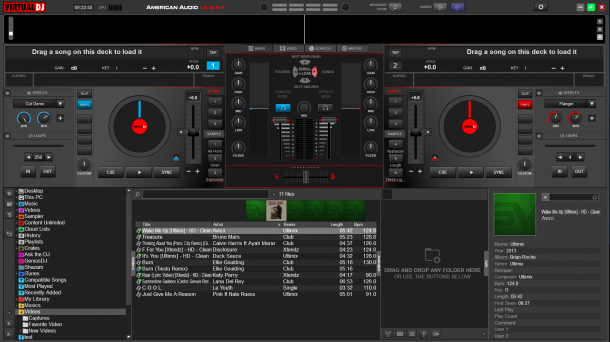 No full screen previews
Downloads this month: 228
Total downloads : 3 274
Popularity: 574
Rating: 4.3

Tailored skin for American Audio 19MXR (installed with VirtualDJ 8 LE)
Date added: Thu 01 Dec 16 @ 7:25 am
Last update: Thu 01 Dec 16 @ 7:25 am
1.0
Comments
PRO ONLY
Downloads this month: 195
Total downloads : 447
Popularity: 126
Rating: 4.3

A one deck skin to be used for the preparation of your tracks, or can be used as a stand alone player.
Date added: Mon 04 Dec 17 @ 6:30 pm
Last update: Thu 01 Feb 18 @ 7:23 pm
1.0
Comments
Pioneer CDJ2000 DJM900 NEXUS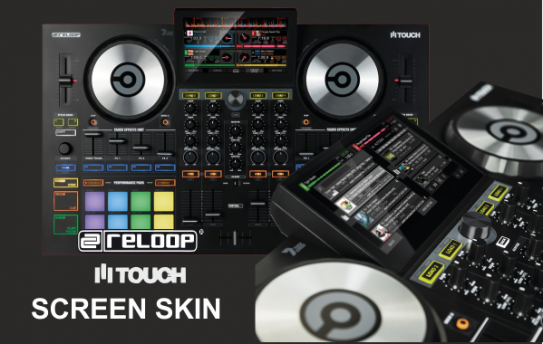 No full screen previews
LE&PLUS&PRO
Downloads this month: 145
Total downloads : 306
Popularity: 30
Rating: 4.3

The default Skin for the Reloop Touch screen. Installed with Pro OEM. Not a standalone skin. Install if already Pro Full is installed.
Date added: Mon 20 Nov 17 @ 11:48 am
Last update: Mon 20 Nov 17 @ 11:49 am
1.0
Comments