Add-On
LE&PLUS&PRO
Downloads this month: 40
Total downloads : 1 762
Popularity: 82
Rating: 3.9

2 Deck Video Skin created with the help of Tayla
tayla
video
8.2
vj
dj
kj
karaoke
Date added: Wed 14 May 14 @ 7:33 pm
Last update: Sun 31 Jul 16 @ 6:13 pm
6.3.3
Comments
LE&PLUS&PRO
Downloads this month: 39
Total downloads : 1 681
Popularity: 272
Rating: 3.9

Tailored skin for the Gemini GMX and GMX Drive with customized side panels. The skin is included and installed with the bundled Limited Edition.
Date added: Fri 06 Feb 15 @ 12:26 am
Last update: Fri 06 Feb 15 @ 12:27 am
1.0
Comments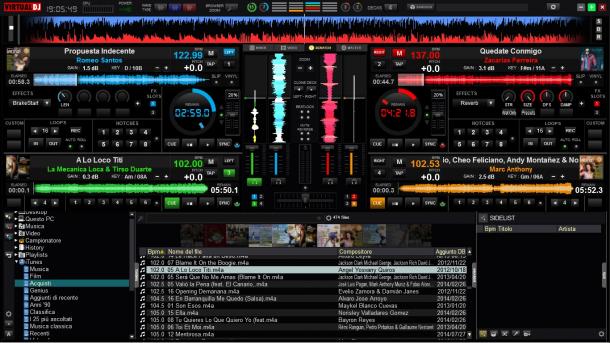 No full screen previews
PLUS&PRO ONLY
Downloads this month: 39
Total downloads : 2 264
Popularity: 99
Rating: 3.9

Based on "Swap 4Decks", by DJDad, but with bigger text font, black skin, remain time on deck, ring deck flash on near song end and other minor adjustments.
Date added: Tue 17 Feb 15 @ 1:49 am
Last update: Thu 05 Mar 15 @ 3:33 am
1.0
Comments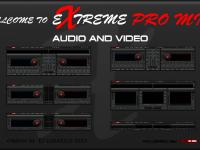 No full screen previews
LE&PLUS&PRO
Downloads this month: 39
Total downloads : 1 583
Popularity: 66
Rating: 4

6 Skins in 1 Packege - Audio-Mix mode,Video-Mix mode,External-Mixer mode & Library mode to see more songs in the browser with basic functions
Date added: Tue 19 Feb 13 @ 9:20 pm
Last update: Fri 07 Apr 17 @ 11:07 pm
7.3
Comments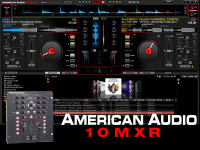 No full screen previews
LE&PLUS&PRO
Downloads this month: 29
Total downloads : 1 105
Popularity: 36
Rating: 3.9

American Audio 10MXR skin
Date added: Thu 03 Jan 13 @ 3:23 pm
Last update: Fri 07 Apr 17 @ 11:06 pm
1.0
Comments