Add-On
Acw DJControl Instinct Performance
PLUS&PRO ONLY
Downloads this month: 11
Total downloads : 286
Rating: 4

This is a custom mapping allowing you to do a lot more with this simple controller. Up to 8 effects per deck, 16 samples, pitch fine adjustment, 4 deck operation.I also add a full operation manual in pdf. Enjoy!
Date added: Thu 11 May 17 @ 10:35 pm
Last update: Thu 11 May 17 @ 11:00 pm
1.0
Comments
Hercules DJ control steel by matte27
Reloop Terminal Mix 2 - Enhanced VDJ 8-Mapping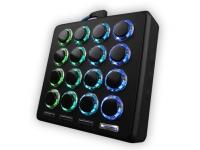 PRO ONLY
Downloads this month: 9
Total downloads : 224

See Comments for more info.
Date added: Wed 23 Jan 13 @ 2:57 am
Last update: Wed 23 Jan 13 @ 2:57 am
1.2
Comments