User Manual
Alternate Catalogs

In addition to Online Music, VirtualDJ offers access to alternate online content providers via 3rd party plugins. Providing that you have a subscription with the provider, you can stream the content from your account directly in the software.
*An Internet connection is required for streaming services
deezer
Deezer is located in the Online Music folder of the Folder List. Right-clicking on the folder will give you the option to sign-in to the Deezer Plugin.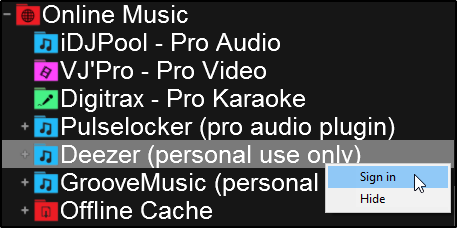 The login screen will appear. Use your Deezer user account credentials to login.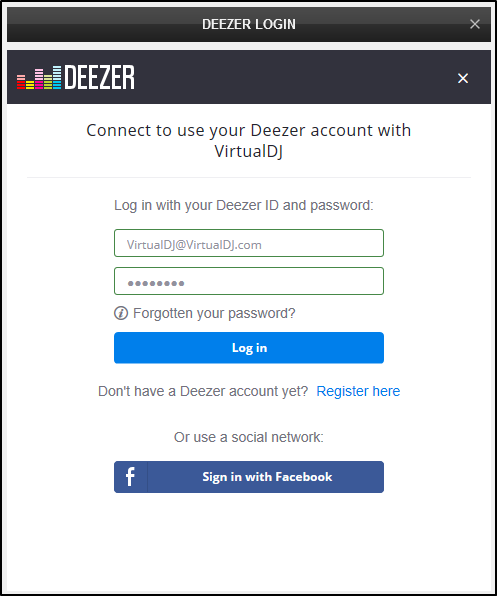 Once you login, a permissions window will open asking you if you give VirtualDJ permission to use your Deezer account. Accept the terms if you wish to continue.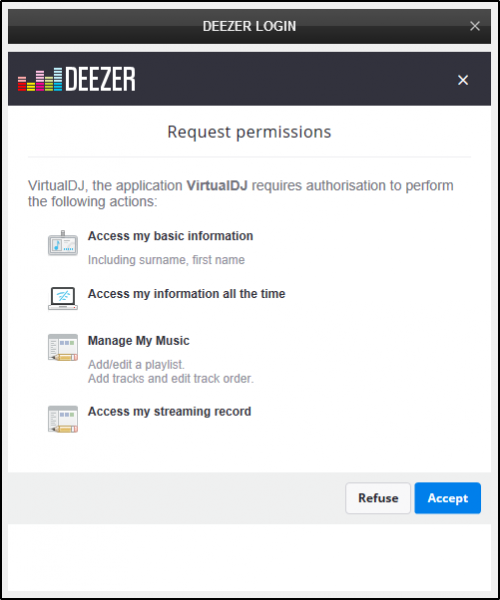 Once logged in, you can now use the root Deezer folder to search their catalog directly from the VirtualDJ search bar. Expanding the Deezer folder using the button will also display your saved Deezer playlists.
Drag and drop any of the songs from the File List to a deck to begin streaming or alternatively right click and select "Load on" and choose the deck you want the song loaded on.