VDJPedia
VirtualDJ LE Computer Speakers
Q. How do I output my sound through my computer speakers and headphone pre-listen via the controller's sound card with VirtualDJ LE?
---

VirtualDJ LE is limited software but does have flexible sound configuration options for instances when you can't hook up your full DJ setup and just want to put in a little practice. By default, VirtualDJ will configure the controller's sound card to be used as both a Master Output and Headphone Output since that is how it is intended to be used. If you want to output the master channel out your computer speakers, you can do the following: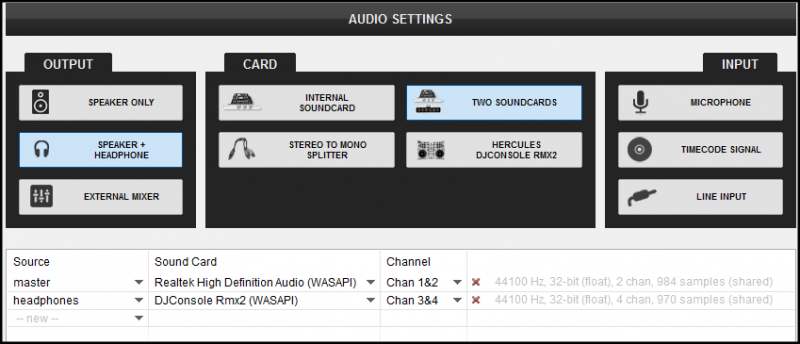 Go to SETTINGS AUDIO

Navigate to the lower section of the Audio Settings Menu and find the Source that is labeled master

Go to the Sound Card section beside master and click on the drop down menu. A list of available sound cards will be displayed.

Select your computer's sound card (example: Realtek High Definition Audio) then click Apply. The SETTINGS menu will automatically close and you will be brought back to the main interface.

Note: In order to avoid potential audio issues, it is recommended that your computer's sound card and the controller's sound card are set to the same bit rate and sample rate (example: 44.1 khz/32 bit). If the cards have different audio properties you may experience distorted sound.



---
FAQ
Knowledge Database
Wiki HOME