Forum: VirtualDJ Skins


Use this forum if you have questions about skin development, or if you want to communicate with skin developers.
Topic: Hercules AirPlus Skin

I love my AirPlus, and decided toi make a skin for it.

- 2 Decks
- Audio/Video Mode


Coming Soon... or rather .. soon enough hehe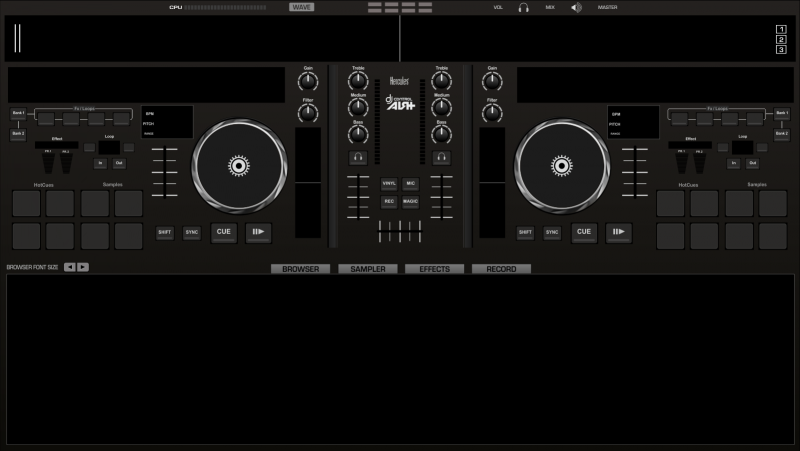 ---
Posted Fri 23 Aug 13 @ 12:26 pm

I love this, you did a great job. When the'll have to download? Can I have you mail?
---
Posted Thu 12 Sep 13 @ 4:31 am

Whats the status on the Hercules Dj Controller Air Plus Skin ?
---
Posted Sun 13 Oct 13 @ 12:26 pm

Is there anyone out there that has the skin for Hercules Air Controller +
---
Posted Sun 17 Nov 13 @ 5:10 pm

I like so much Bob..
I'm back
---
Posted Wed 20 Nov 13 @ 9:48 am

its...its...so cute...dad...he,he
---
Posted Wed 20 Nov 13 @ 7:08 pm

some one .. about this skins

---
Posted Tue 28 Nov 17 @ 5:36 pm

Skin was never completed and not going to be unfortunately.
Sorry :(

Topic locked
---
Posted Tue 05 Dec 17 @ 7:54 am