VDJPedia
Last edit by Klapperkessel, Limited edition user on Sun 13 Dec 09 @ 10:06 pm
Setup your controller
You will find the latest drivers on Hercules webpage. You need these to use the controller with the latest version of VirtualDJ Professional.
Follow the setup instructions, and connect your controller when asked.

Configure the old beatlock function
This guide will show you how to get the old beatlock function on the Hercules MP3 DJ Console. This means when you press the triangle near center of your controller labeled "Master tempo", you activate the beatlock. It might work on the MKII as well, but I have not tried this. I asume you have the latest drivers, and that your console is connected and enabled.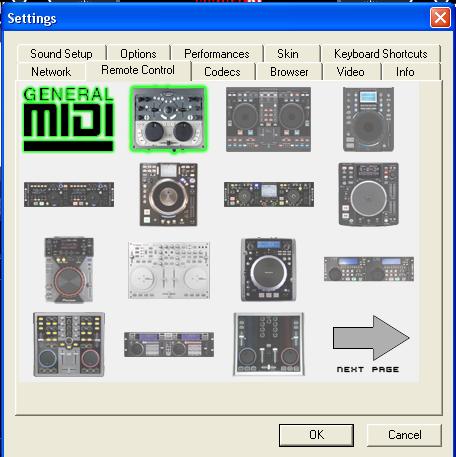 Enter config, then click the tab named "Remote Control". Then you will see your're at the image above. Now rightclick the logo in upper left corner named "General MIDI" and choose "Config..."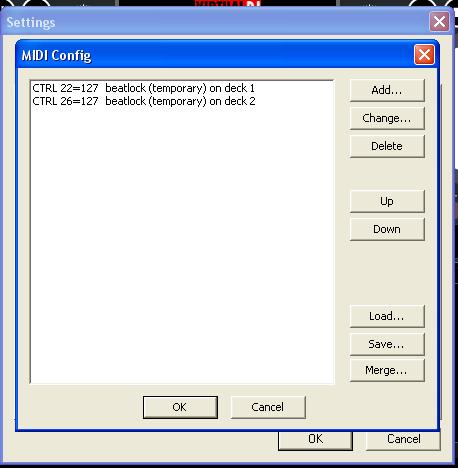 Click "Add..." and do as i have done below. When you're finished, it should look like the image above.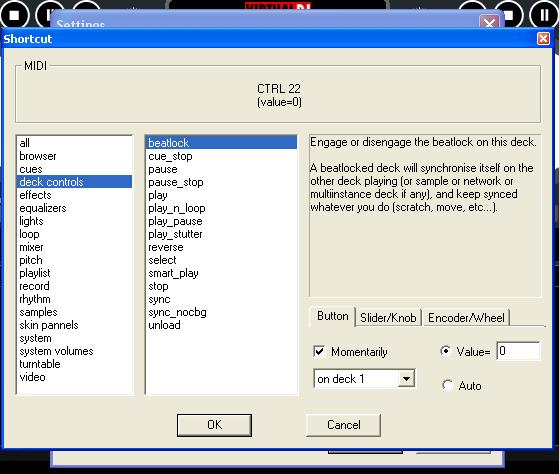 What I have done here is that I have selected "deck controls" and "beatlock" and then i have choosed button and entered the value "0" and checked the "Momentarily" box, and choosed deck one. Then I press the button for deck one and clicked OK. Then I'll do it all again, except now I choose deck two and press the button for deck two.



Return to User Manual Table of Contents
Wiki HOME