Hardware Manuals
Limited Edition
The XDJ-R1 is bundled with VirtualDJ 8 LE (Limited Edition). The Limited Edition has no time limit in use, and the XDJ-R1 will control VirtualDJ based on the pre-assigned actions.
Some features of VirtualDJ will not be available in Limited Edition. See the comparison chart at
http://www.virtualdj.com/products/virtualdj/comparison.html
If you don't own a Pro Infinity, a Plus or a Pro Subscription license, use the following link to download and install VirtualDJ 8 LE, by entering the LE Keycode that came with your unit.
VirtualDJ 8 LE download link
:
http://virtualdj.com/le
Launch VirtualDJ 8 and login with your virtualdj.com, Google or Microsoft ID account credentials.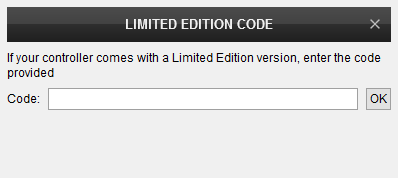 LE Keycode Input window
Once the detection window is offered, click on the
Enter Keycode button
and enter the LE Keycode to the offered Keycode window.
The LE Keycode can be also entered in the
LICENSES
tab of the Config window of VirtualDJ.
Note that once the Keycode is entered and your computer is connected to the Internet at that time, the 30 days of the Pro Trial period will start automatically. During those 30 days, all the features of VirtualDJ will be available. If you wish to keep all the features after the end of the trial period, an upgrade path is available to either a Plus or a Pro Infinity license. See more details at
http://www.virtualdj.com/buy/index.html
The
tailored skin
of the XDJ-R1 will be automatically used. Use the 2-4 DECKS button at the top of the skin to toggle between the 2 and 4 Decks views.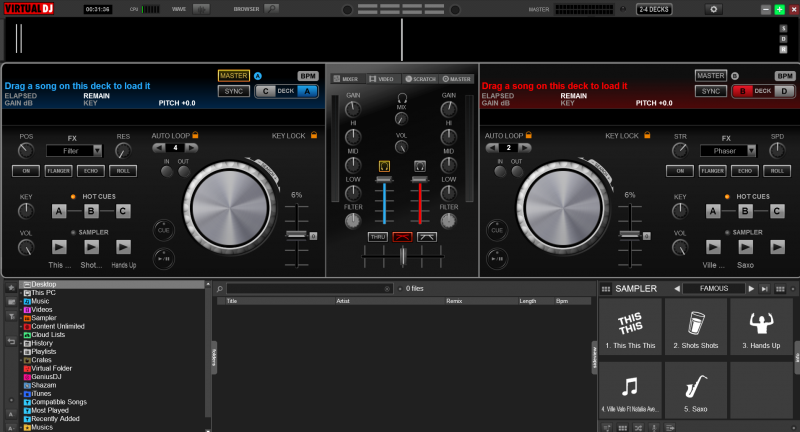 XDJ-R1 LE skin – 2 Decks view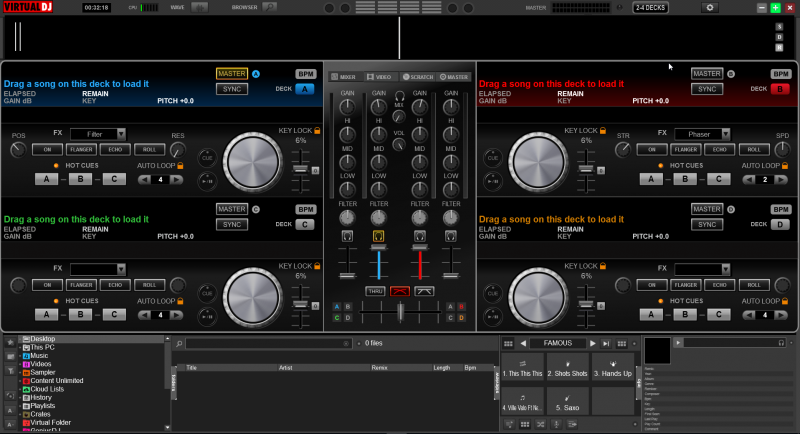 XDJ-R1 LE skin – 4 Decks view
Use the BROWSER button at the top of the skin to toggle between the normal decks and Browser Zoom views.
This operation is also available with the SHIFT+BROWSE (19) knob is pushed on the XDJ-R1.


Browser Zoom button
The tailored skin of the XDJ-R1 is also available for download from our Add-ons page
http://www.virtualdj.com/plugins/index.html?addonid=80369
for the users who own a License and need to use this skin without installing VirtualDJ 8 LE.
---
For further Technical features and specifications, visit
Pioneer XDJ-R1

Product's Page
---

Hardware Integration Department
2016 - ATOMIX PRODUCTIONS
Reproduction of this manual in full or in part without written permission from Atomix Productions is prohibited.