Forum: VirtualDJ Plugins
Topic: prelisten stations in virtual dj
i want to write a virtual dj plugin with prelisten by url http://new.virtualdjradio.com/

to listen to other stations on virtual dj radio.
could somebody give me a example script,

for c/c++

inside virtual dj

---
Posted Tue 16 Nov 21 @ 8:38 am
Unless I miss some VDJ Feature

for some reason VDJ do not allow custom online files/stream such as "http://virtualdjradio.com:8000/channel1.mp3" and playlists such as "http://new.virtualdjradio.com/clubzone.m3u" will fail to play with error or unknown format

A possibility is to use external player/ library and either manually mix it to audio or external play to virtual audio routed to linein/auxin

not just a script or a simple c/c++ function though
---
Posted Tue 16 Nov 21 @ 2:07 pm
---
Posted Tue 16 Nov 21 @ 3:46 pm
this should also work video files sendingto juke.nl

my question is also i dont see my mp4 file from there, what do they mean by other?

will the other ip's adress listen to my station on somedy's webpage?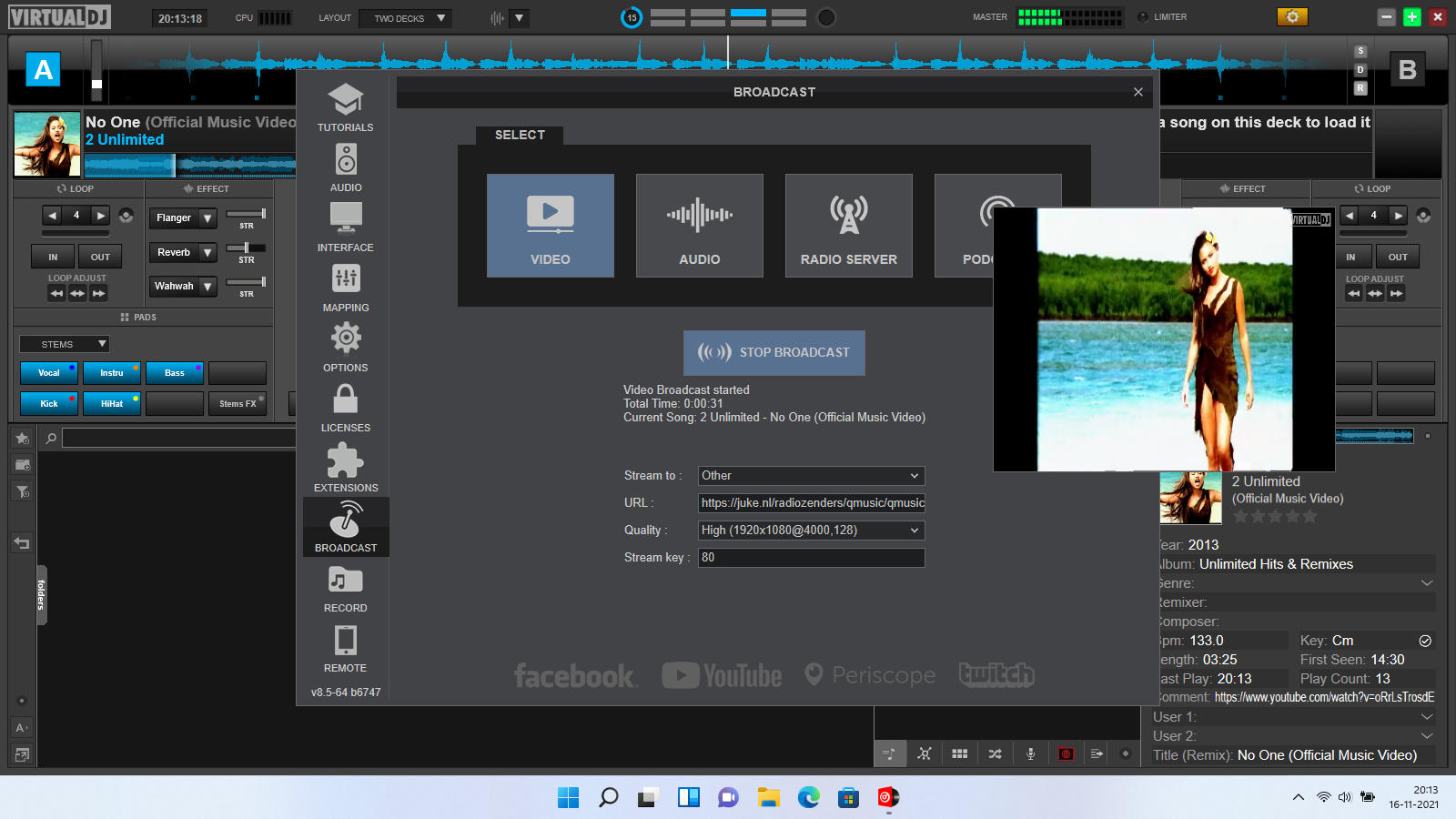 ---
Posted Tue 16 Nov 21 @ 7:18 pm


did i write this picture in visual studio?

---
Posted Tue 16 Nov 21 @ 8:44 pm