Forum: Video Discussion
Topic: Telly Media affects Virtual DJ video
Hi I am having a weird issue recently.
I normally play music videos on the left deck and use the right deck to do Karaoke. I use Telly Media and have several layers running. Layer 1 is Background, Layer 2 is usually the karaoke file and then depending on the client I might have logos on the master video output so that when I cross fade between the players the logos are always visible. I now have an issue that as soon as I activate any of the telly media instances on the right deck or master out. The video that is paying in the left deck gets partially coverd by black borders. Even if I turn off the telly media plugins the video is now not showing correctly on the left deck. I have to exit and restart VDJ to fix the issue?

Does anyone have a solution?
---
Posted Wed 20 Oct 21 @ 9:52 am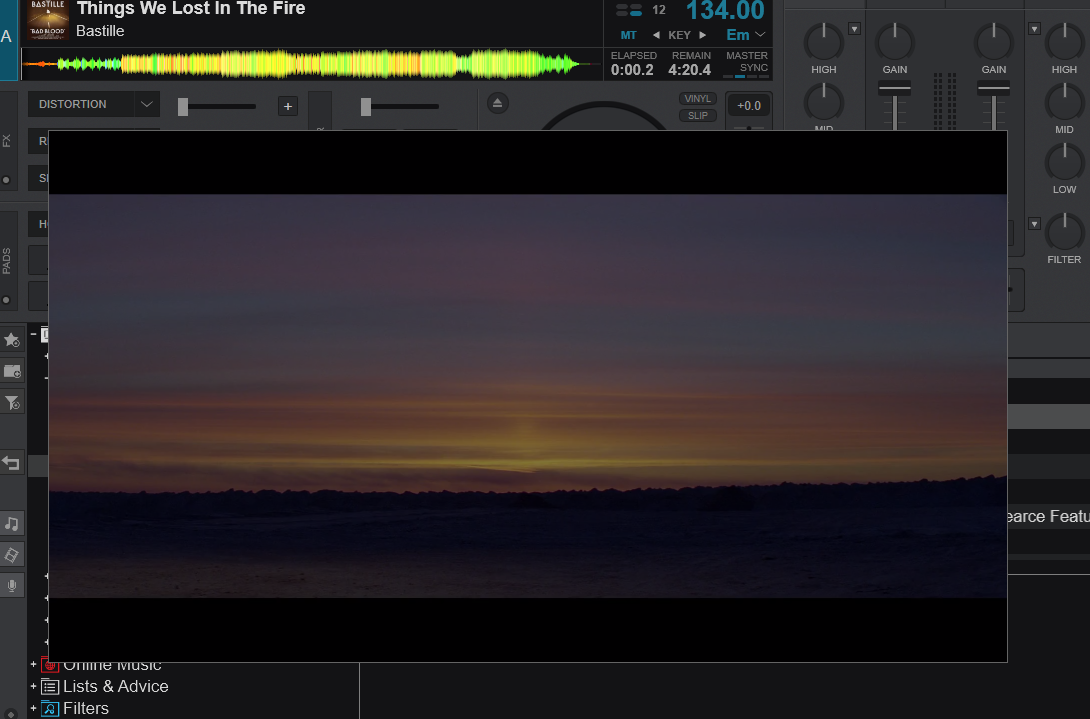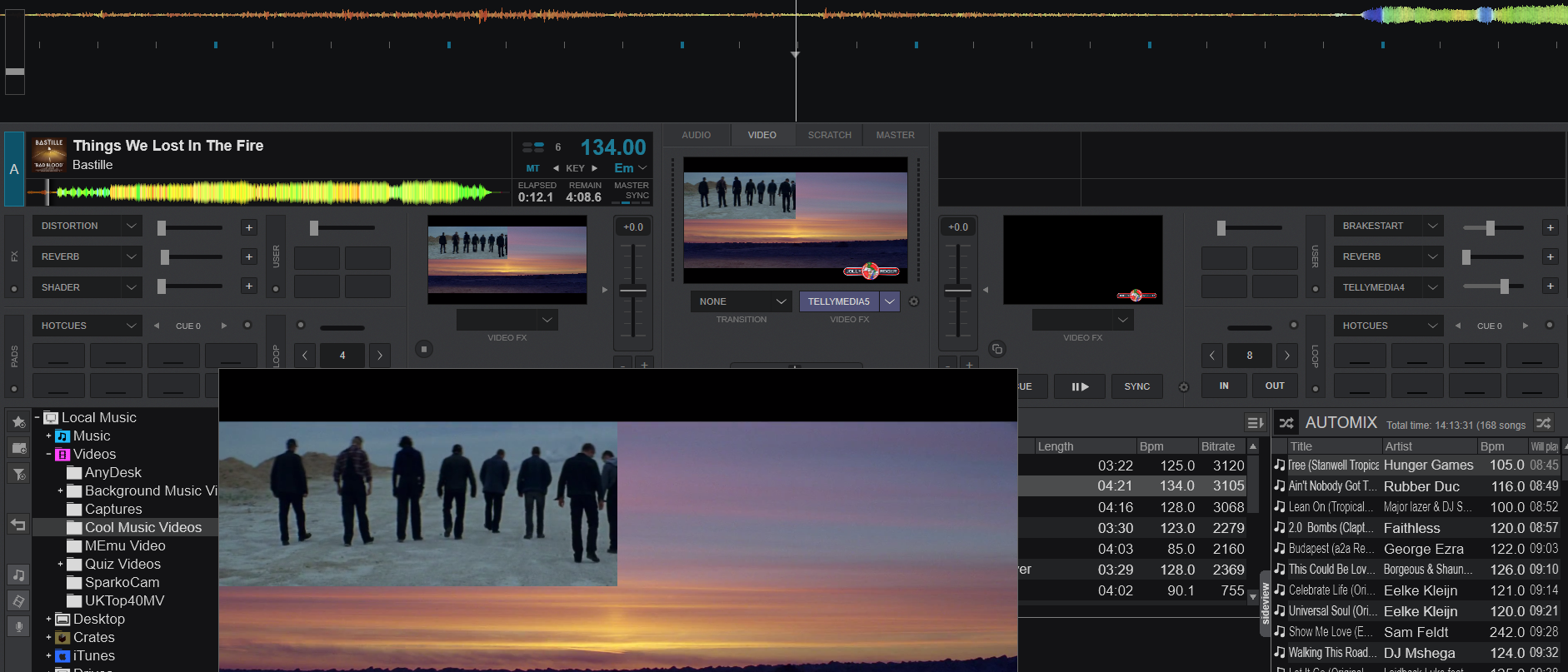 Here are some pics of the issue. Pic 1 is before i start TellyMedia
The 3rd pic is after i start TellyMedia and the video now is now in the corner and sometimes cropped.

Hope someone has a solution

Thanks
---
Posted Wed 27 Oct 21 @ 6:50 am
I have also had problems on videos with TM and TV, but only when using any of the Vdj 64-bit versions.

No problem with Vdj 32-bit and TellyV version 3.54 & TellyM version 2.225.

Never reported it to Don though ;)
---
Posted Wed 10 Nov 21 @ 11:19 am
Also note the problem is not TV or TM specific
Some visuals and video in videoskins and other video effects have exactly the same issue
This depends on video and window size and letterboxing
sometime crop (only bottom), sometime asymmetric bars (resize not centered)
---
Posted Wed 10 Nov 21 @ 2:22 pm