Forum: General Discussion
Topic: Soundcloud DJ pop-up
I just got this pop-up when accessing soundcloud in my browser - so not VDJ related
Is that a new collaboration / plan, or "just" the regular soundcloud content option in VDJ?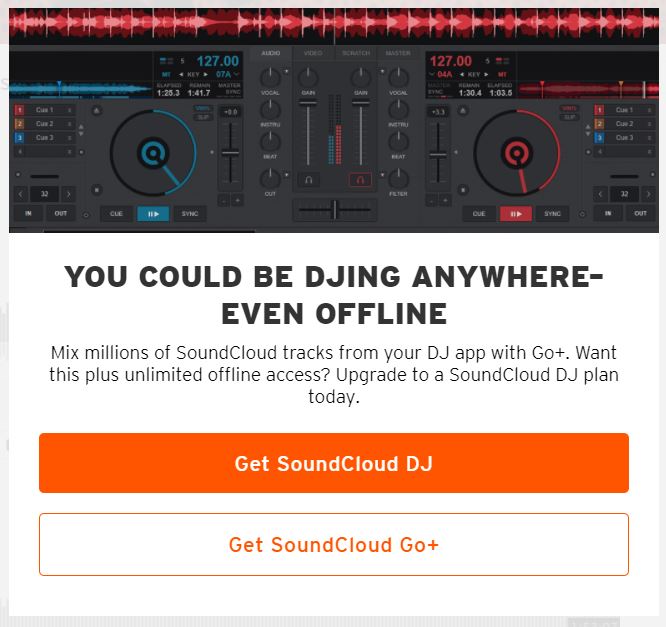 ---
Posted Thu 14 Oct 21 @ 1:32 pm
Not sure when they started offering this publicly. It was technically ready in VDJ for a long time now.
But yes, it does work in VDJ similar to iDJPool offline caching.
---
Posted Thu 14 Oct 21 @ 1:39 pm