Forum: Video Discussion


Video mixing & karaoke
Topic: Moving a Logo to the Center

I just got a PRO subscription for Virtual DJ to use with my controllers. I have a nice flatscreen I can carry with me everywhere to have a cool shader playing on it. I made a cool logo of my DJ name to put in the overlay and replace the VIRTUAL DJ logo that is usually on the video. Problem is, I don't like that the name is sitting in the corner. There is no option to put the logo in the middle.

Is there any way to get my logo in the middle of the shader? I was looking into video skins and thought I could possibly create one that has my logo with a transparent background in the middle so my cool shaders can play on beat behind it. Any help for this?
---
Posted Tue 07 Aug 18 @ 12:28 am

Here is the settings.
It would of course be great if vdj could have a center choice.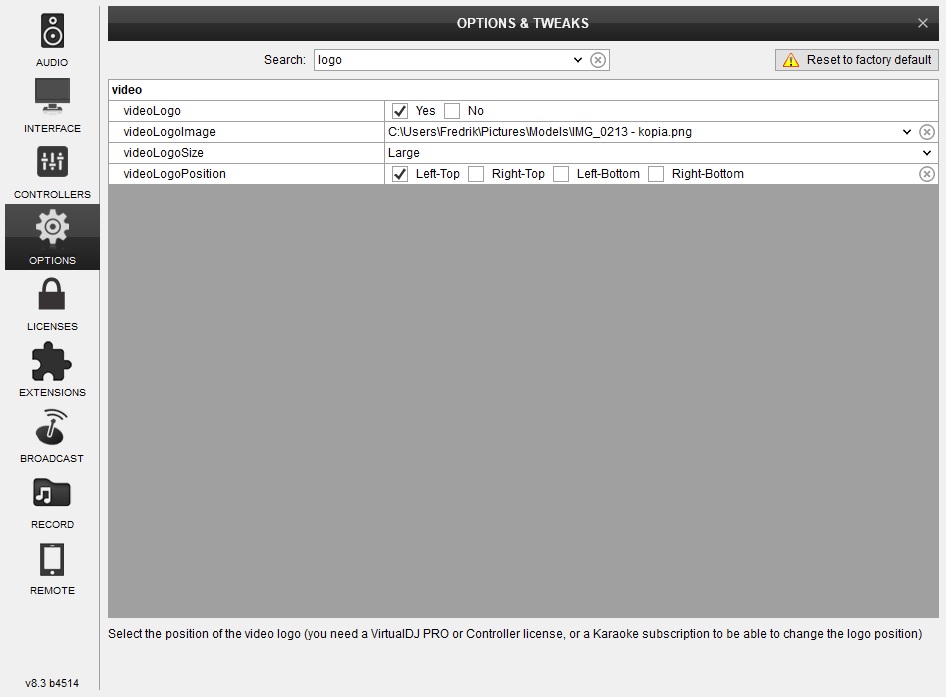 ---
Posted Tue 07 Aug 18 @ 5:16 am