Forum: Old versions


For older version, like VirtualDJ 7.
---


NOTE: VirtualDJ 7 is not maintained anymore.

Reverted back to v7.4.7 and accept that the auto gain selects 0.0db but now the track search throws up spurious results, type in Dire Straits, it gives two tracks when over thirty are in the folders, same for many other searches but search for Jackson and all tracks appear.

Any ideas.

Cheers
Rob
---
Posted Sat 21 Oct 17 @ 8:44 pm

Did you update your 7 database, to add all the music that you bought since you started using 8 (because adding stuff to the 8 DB doesn't also add it to the 7 DB)?
---
Posted Sat 21 Oct 17 @ 9:32 pm

Hi,

Uninstalled everything then installed v7 from the disc supplied including drivers, when I type in Sister Sledge, it picks up only SIS so throws up the results as shown in the picture attached.

Tried v8 and couldn't adjust bass/mid/treble it gain, so went back to v7 and now have this search problem, any help very much appreciated.

Rob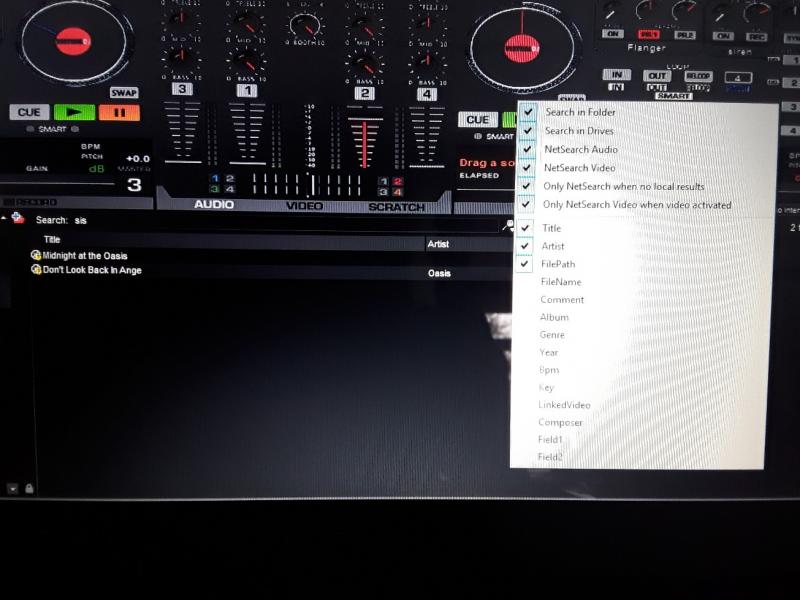 ---
Posted Sun 22 Oct 17 @ 10:00 am

So you created a brand new v7 database? Are you sure you added all the relevant folders to the DB?

How many tracks are in your collection? If you search for * is the track count correct?

i.e. if you know you have 10,000 tracks, then when you search for * you should get 10,000 results.
---
Posted Sun 22 Oct 17 @ 10:23 am

'Scuse my ignorance, where do I find that info please?

Cheers
Rob
---
Posted Sun 22 Oct 17 @ 10:50 am

Hi,

Database added and search engine working fine but sound quality is pants.....
---
Posted Sun 22 Oct 17 @ 12:00 pm