Forum: VirtualDJ Skins


About skins, skin development and communicate with other skin developers.
Topic: New skin project - PioneerTouch

Having experimented with touch screens (both a 27inch acer and a 12in Linx tablet) I have realised a rather large limitation of the Virtually Pioneer skin.....too many small buttons. This attempt is very useable at 12inch (1920 x 1080) but also looks great on the 27in too........( I reckon ;-) )

There are center panels for both VDJ and Pioneer style FX along with a panel of custom buttons and a stripped down browser search only panel.

Unless there are any glaring errors or useful suggestions/requests, I shall tidy up the xml and submit version 1.0 for you to try out!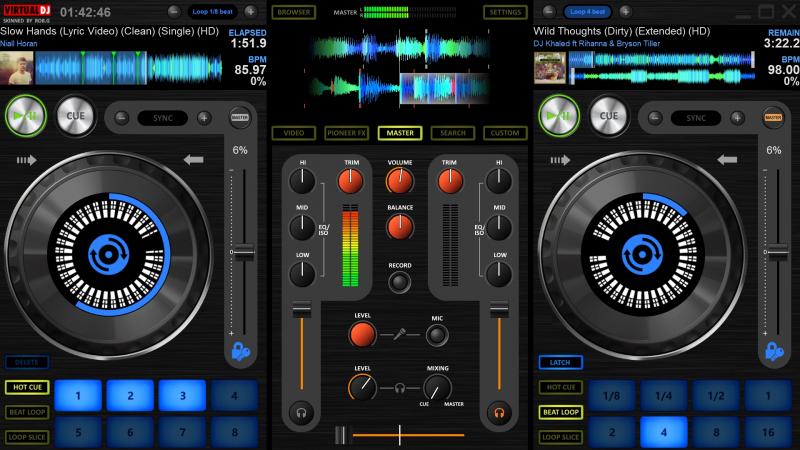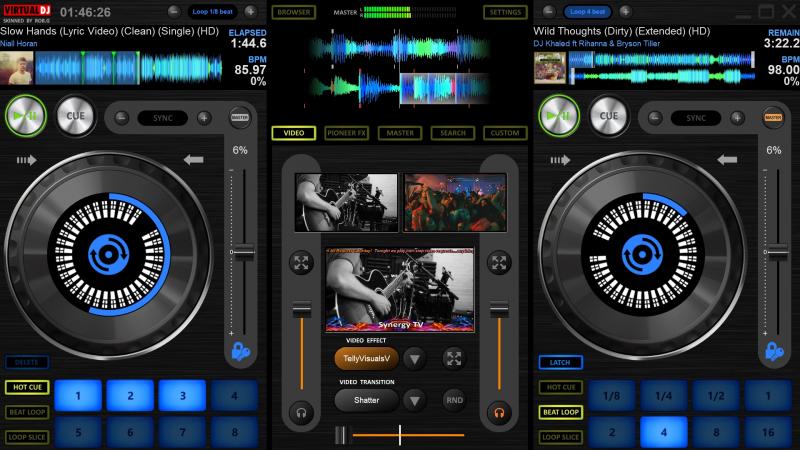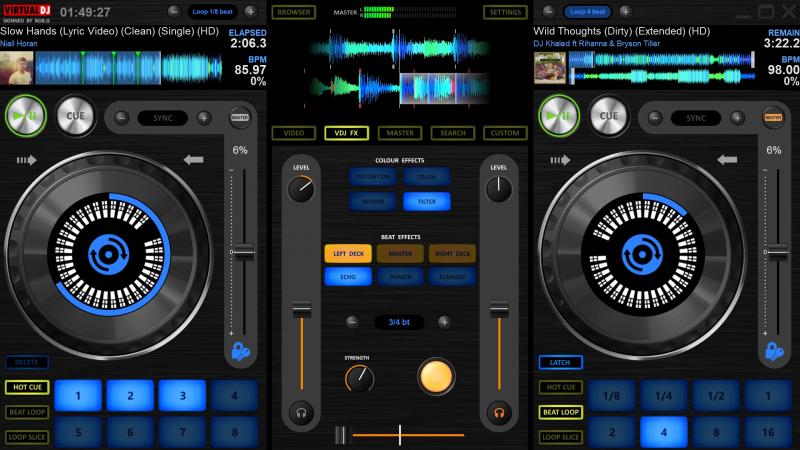 ---
Posted Thu 03 Aug 17 @ 1:02 am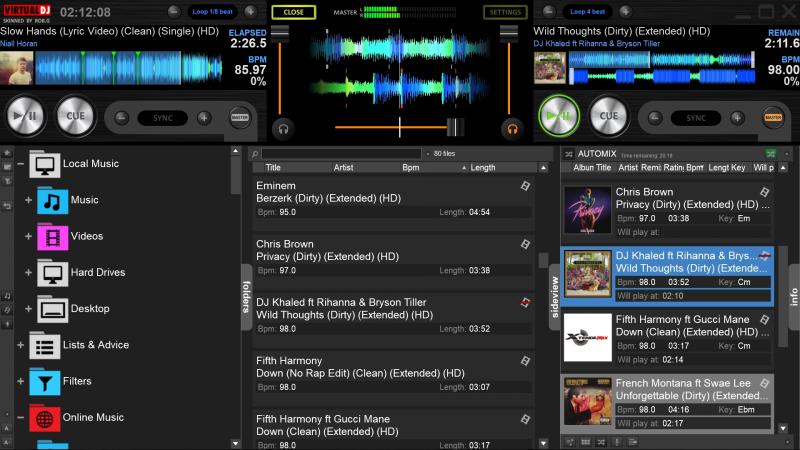 ---
Posted Thu 03 Aug 17 @ 1:13 am


Very interesting skin! I would like to try on the 54 inch touch panel!
---
Posted Mon 07 Aug 17 @ 6:32 pm

HAHAHA! Very big!!! A screen that size would cope with the Virtually Pioneer skins buttons.....I'm trying to keep it useable down to 12"

I'm still tweaking.. a few gigs have thrown up some interesting 'issues' re: ergonomics ;-)


---
Posted Mon 07 Aug 17 @ 11:57 pm

)))))
Imagine the deck on this screen !! ??)))
---
Posted Tue 08 Aug 17 @ 10:59 am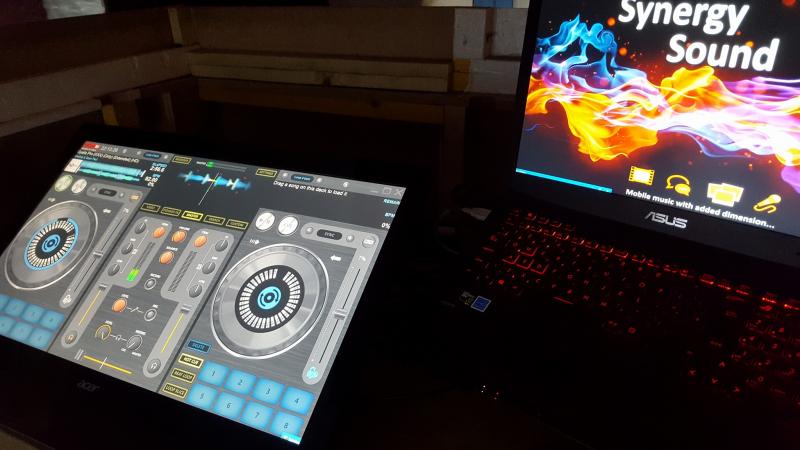 Realised some shortcomings....and working on mic and aux inputs.... :-)
---
Posted Tue 08 Aug 17 @ 2:15 pm


I would like to see the final result !!!!

---
Posted Tue 08 Aug 17 @ 4:56 pm

looks nice i am anxious to test on my 10in tablet
---
Posted Tue 08 Aug 17 @ 11:00 pm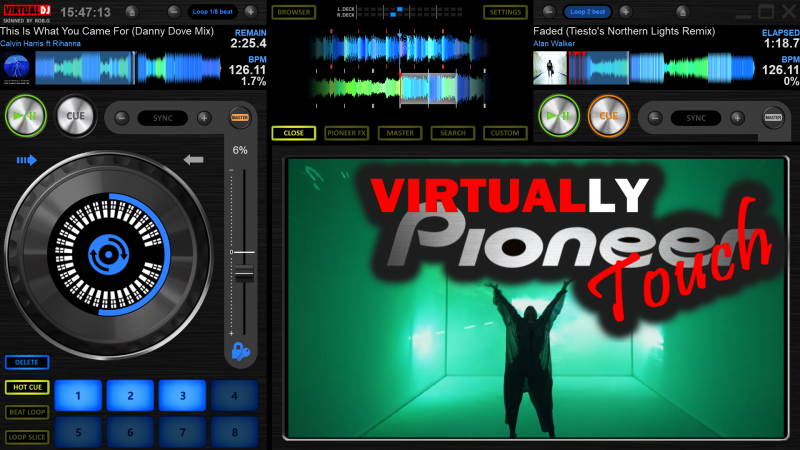 I have finally submitted my new skin for you to test and comment on. Hopefully it will be approved soon :-)

I think it is a very user friendly experience especially for video DJs, and I have been using it in my own gigs for the last 3 months or so... hope you like it!
I have included both Pioneer style FX and Virtual DJ FX, as well as a centre panel full of custom buttons for you to program :-D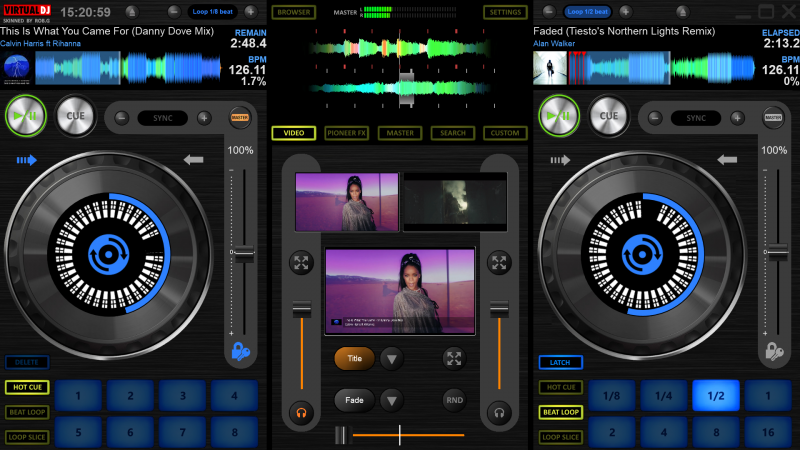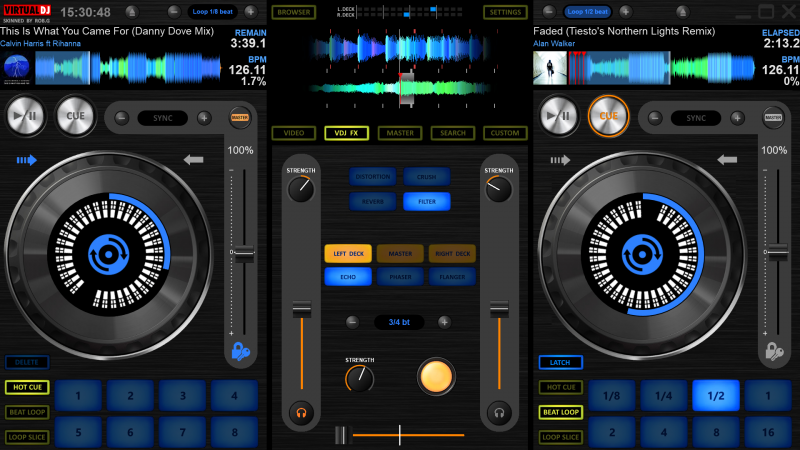 ---
Posted Mon 15 Jan 18 @ 3:28 am

Following feedback from friends, I am going to implement to following changes soon for version 1.1

1. Detachable windows for main browser and video output preview.
2. Search panel improvements..... its still coded for spotify only :-/

If you have any other ideas, let me know :-)

NB Please be patient if I don't reply immediately; I still havent been able to fix a problem that I get NO NOTIFICATIONS when somebody posts!
---
Posted Sun 21 Jan 18 @ 12:54 pm

.
---
Posted Sun 21 Jan 18 @ 2:02 pm

RobGmixes wrote :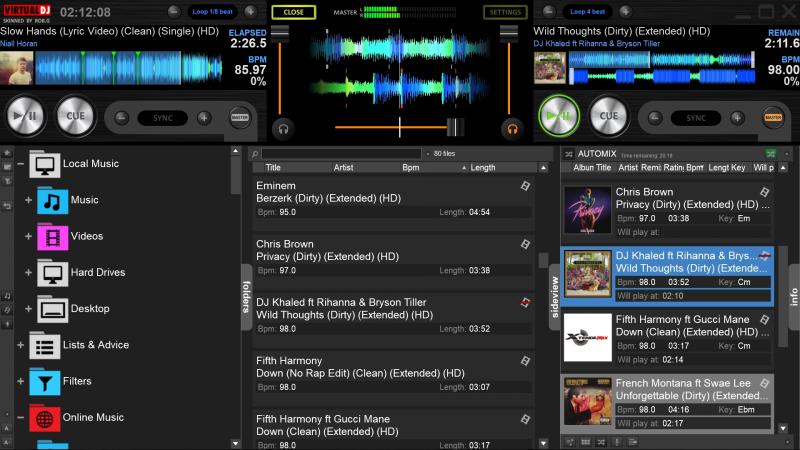 This would be my screen choice. I would rather see the pad pages instead of the play/stop/sync. Just as an option, since im on TT's or a controller I touch my screen mostly for browser functions. Or maybe a screen option of just the waves and browser, for the external gear djs that have touch screen laptops.


---
Posted Sun 21 Jan 18 @ 2:03 pm