Forum: Video Discussion


Video mixing & karaoke
Topic: How do I deactivate Video output in VDJ Pro 8?

Hello! I use a different program for karaoke (heresy, I know!). I run both programs
simultaneously; this has always worked just fine - In the older versions
of VDJ, I would just go into options and click the deactivate video button.
However, that function does not appear to be in Pro 8. Is there a way I can do this?
Thanks for your help!
---
Posted Fri 14 Jul 17 @ 4:54 pm

Using the default skin, go to the video tab in the centre window. Click the video window to activate and de-activate.

Alternatively you can map a key as video to perform the same function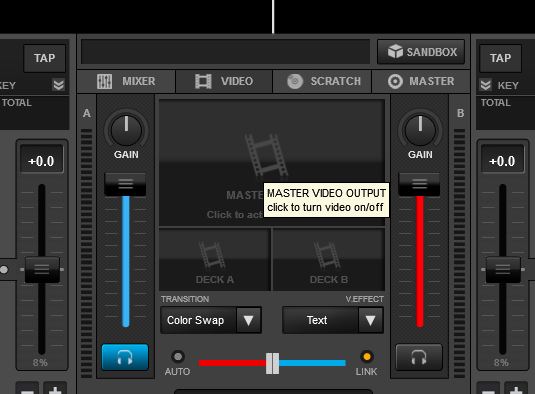 ---
Posted Fri 14 Jul 17 @ 5:08 pm

Ctrl-V has always opened and closed video output window
---
Posted Fri 14 Jul 17 @ 11:11 pm

There is also a menu option when you right-click on the Master Video preview to close the Video output but leave the Video Engine running.
---
Posted Fri 14 Jul 17 @ 11:19 pm

Thank you all for the help!
---
Posted Wed 19 Jul 17 @ 3:41 pm