Forum: Video Discussion


Talk about video mixing and karaoke here.

how do I download the music for karaoke? I need the songs and the words.
---
Posted Thu 04 May 17 @ 1:09 am

i have kinda the same question. besides i have found a site to download from but i can't figure out how to get them into virtual dj. I am using Buykaraokedownloads.com i can download mp4 also mp3+g which is a zip file but can't get them to open in Virtual. Can anyone help me.
---
Posted Sun 21 May 17 @ 7:13 pm

Where are you saving them to? is that folder showing in VDJ? can you actually see them in VDJ? Have you got "show karaoke files" turned on. If they are MP4 then you will also need to turn on "show video files" because they are actually video files, then I would advise that you tell VDJ that they are all karaoke files in the tag editor.

Firtsly, make sure on the left hand side you have located the folder they are stored in, and you have right clicked and added them to the search database. then VDj should be able to see them, but you need to make sure you have VDJ set to show video and karaoke files. It might be currently set to show audio files only. There is normally three symbols down the left hand side to toggle them on and off, or you might have to click the little dot on the left hand side.
---
Posted Sun 21 May 17 @ 8:12 pm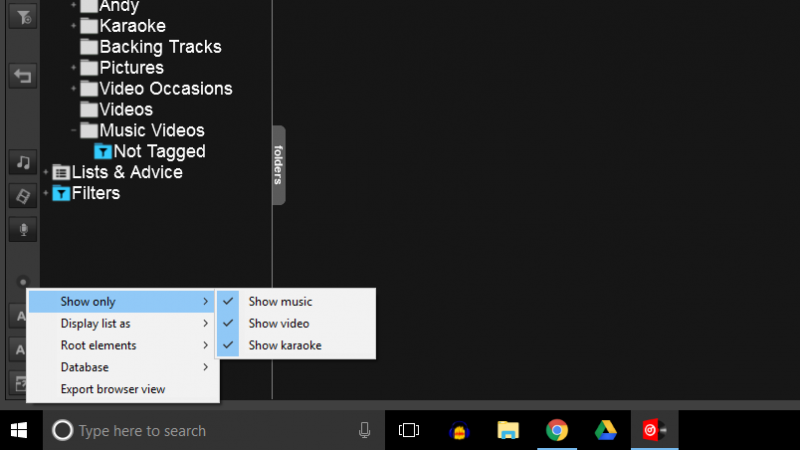 ---
Posted Sun 21 May 17 @ 8:17 pm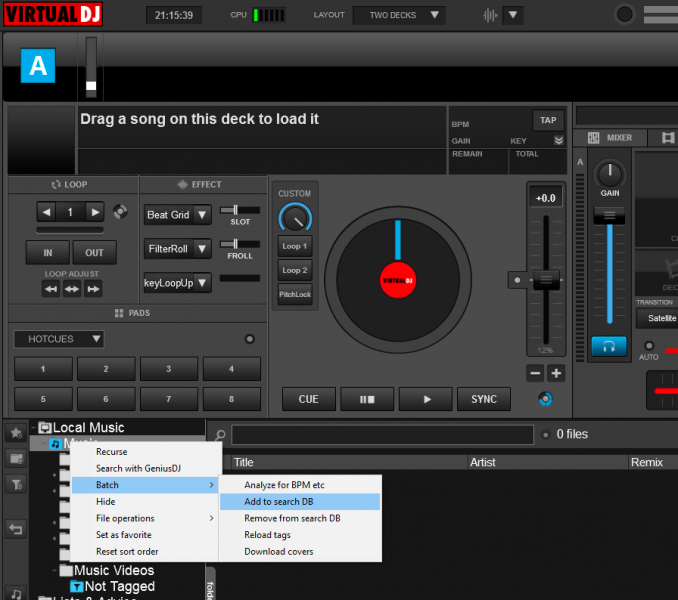 ---
Posted Sun 21 May 17 @ 8:18 pm

Help, guys!!!
Who knows other sites or programs like you discussed?

---
Posted Wed 21 Jun 17 @ 6:47 am

Google
---
Posted Wed 21 Jun 17 @ 5:00 pm