Forum: VirtualDJ Skins


Use this forum if you have questions about skin development, or if you want to communicate with skin developers.
Topic: v8 Remote skins - Page: 2

You cant have mini decks + Browser in the Remote, so the Mini Decks panel of the "views" group has to go out completely.

Anyways, here is what you need to do...
- line 1548 : change the action to browser
- Delete lines 5840 - 6270 (the entire "browser" panel
- Delete line 1561 & line 5837 (will make the "decks" panel always visible

It is suggested to name the skin with a different name in case you may want the same skin to be used as main skin

Several things will not work properly (such as songpos markers, Scratch grids and cue markers, wont show any video of course.
---
Posted Thu 23 Jun 16 @ 4:51 am

hi has any body made a skin of just a mixer for virtual dj remote i am trying to make a touch screen setup using virtual dj remote on 3 ipad airs and am trying to get a single deck on 1ipad with a mixer skin on the second ipad with another single deck on the 3rd ipad i have added a picture of what i am trying to accomplish. it dose not have to be exactly what is in the picture its just an example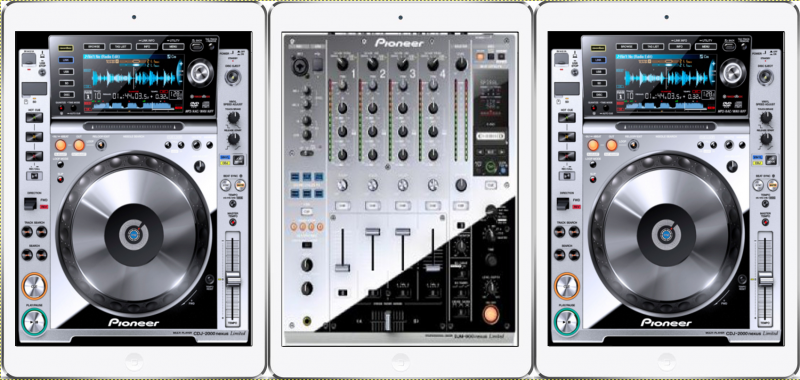 ---
Posted Wed 06 Jul 16 @ 9:01 pm
---
Posted Tue 19 Jul 16 @ 10:22 pm

Hi everyone!!
i got a problem with my Remote 8 Default Skin
sometimes i have many button from the skin together

like that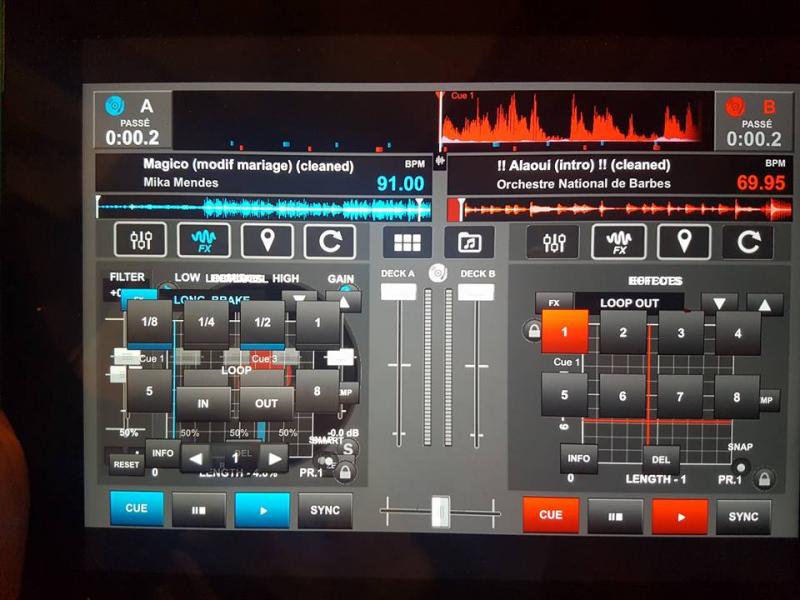 someone have a solution
( i'm french and sorry if i don't have read again last post 'cause i'm more in french speaker's )
---
Posted Fri 02 Sep 16 @ 7:22 pm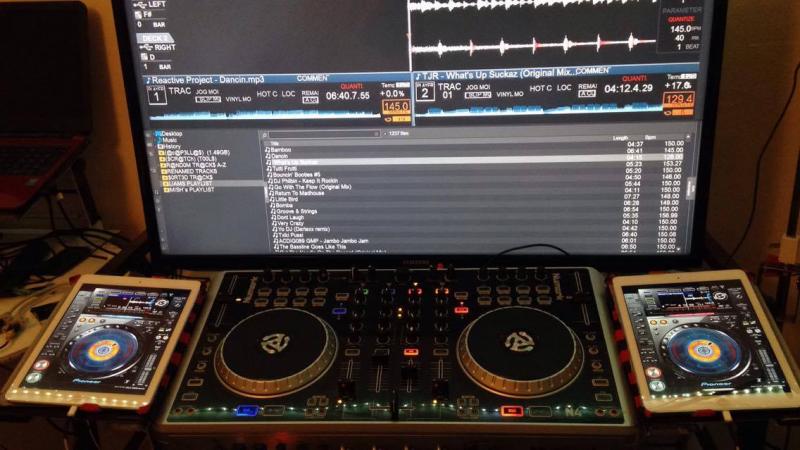 ---
Posted Mon 26 Dec 16 @ 9:12 pm

After a little playing with the Skin Builder and some code tweaking and ive now got a great little remote for VDJ8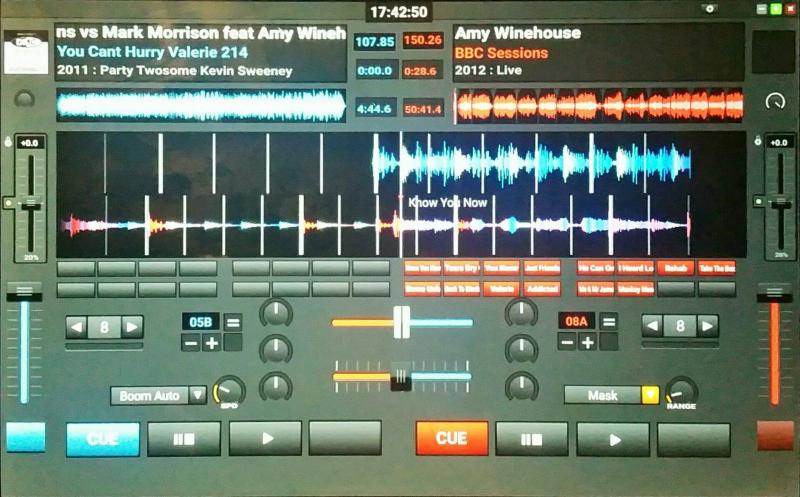 Though the horizontal waves appear slightly out on the remote vs same skin on the PC (default skin dosent do that though)
---
Posted Sat 14 Jan 17 @ 9:28 pm

one i edited from the 2 deck tablet skin by DjKaos2012 into a 4 deck display and browser for the remote app


---
Posted Thu 16 Feb 17 @ 2:41 pm

Can Someone Please Make a Skin for a 10inch Tablet that is just FX Units and selectors with a touchpad. No Need for timelines as I have that on the screen in front of me, in fact, I have all of it on the screen in front of me and on my controller. all I need is FX for Channel 1 and 2. or if it is easy to edit and existing one this would help also as one of them is ok it just lags out due to the time code running on it
---
Posted Mon 23 Oct 17 @ 11:16 pm

a link or a site where i can download these skins please
---
Posted Fri 12 Jan 18 @ 7:00 am

www.virtualdj.com/plugins/ if you're asking about legal skins for the VDJ Remote.
---
Posted Fri 12 Jan 18 @ 5:43 pm