Why a Content Subscription ?
Unlike regular consumers who buy their favorite music tracks one by one on iTunes or Beatport, DJs have very different needs. When you work a gig, or even just practice at home, you need more than just your favorite top 20 tracks. You need hundreds if not thousands of tracks, some of them you might play once or twice in your life and never see them again. Obviously buying all of them is not a practical option.
That's why VirtualDJ offers you ContentUnlimited subscription plans.
Think of it as the Netflix of DJs.
For as low as $9.99 per month, you can play ANY song you want, from the millions available, without limits, as long as your subscription is active. You can even download all the songs you want on your computer and play them in VirtualDJ without an Internet connection.
With a ContentUnlimited subscription, you will be able to face almost any request from your customers, even for songs you never heard about. And you'll always have access to the latest tracks as soon as they get released, no matter where you are.
In order to bring you the best selection of high-quality music, video and karaoke, VirtualDJ has partnered with some of the most reliable content providers in the industry. We are commited to ensure that you get the best and latest content legally, while making sure the artists get compensated for their work.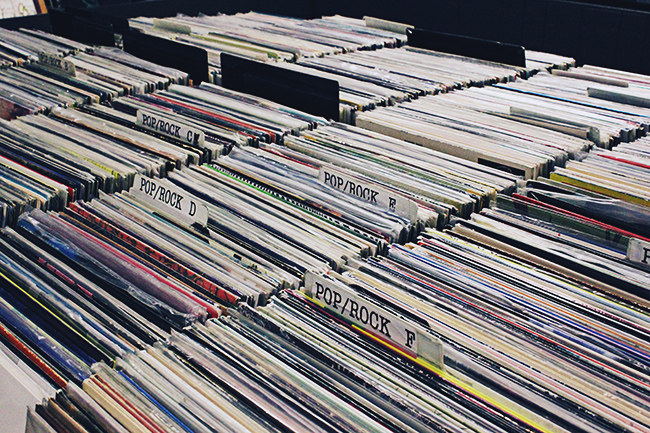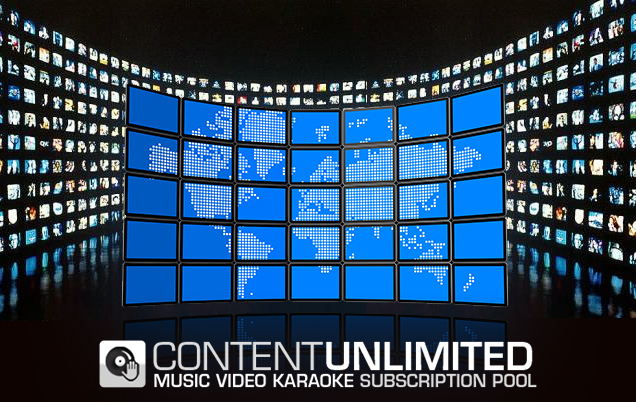 Music Plan

Unlimited access to all the songs you could ever want!
With our Audio Plan, subscribe to the full iDJPool catalog and get access to all the popular songs, each with various remixes specific for DJ use.

The Music Plan costs only $9.99 per month. ($6.99 audio catalog + $3 access fee)
catalog sold by iDJPool
Karaoke Plan

Our karaoke plan gives you access to many thousands of professional HD karaoke videos, with new hits added every month!
USA/CA powered by KaraokeCloud. Internationally powered by DigiTrax Karaoke Cloud content
You can download our Karaoke Menu:




(last updated on 2016-03-10)

The Karaoke Plan costs $19.99 per month.
(includes free access fee)
content sold by DigiTrax
Video Plan

Our Video Plan gives you access to the professional VJPro catalog with all the latest promotional music videos in high-resolution and high-quality.
Available Worldwide - including USA, Canada, Europe etc. Certain territorial exceptions apply, due to VJPro licensing restrictions. Contact us for details. Check our full term of use to see if you qualify to use it.


The Video Plan costs $49.99 per month.
(includes free access fee)
catalog sold by VJ-Pro
You need a credit or debit card to subscribe, that will be charged automatically every month. You can cancel your subscription at any time by simply clicking on the cancel button on the buy page, and we'll immediately stop charging your credit card. Once canceled, your subscription will continue to work until the end of your current month.
To use your ContentUnlimited subscription, just make sure your VirtualDJ software is logged into your account. You will see ContentUnlimited results everytime you search for something that isn't found on your local database. Or, you can specifically search for ContentUnlimited results in the specific ContentUnlimited folder. Once you see a ContentUnlimited song you want, just drag'n'drop it on a deck and start playing it, or choose 'Download To Cache' if you want to download it for offline use.
ContentUnlimited is a resource for professional DJs (Radio FM or AM, Internet Radio, Satellite Radio, Club, Bar, Lounge, Mobile & Entertainers).
These services and resources are made available by VirtualDJ's content providers under current and specific licenses and permissions granted by the original copyright holders and/or their consigns under usage and display definitions in accordance with United States Copyright Code, Title 17; §106(4,5) and §114(b) respectively, and for use in ASCAP, BMI and SESAC compliant venues within the authorized territories.
ContentUnlimited is NOT a consumer resource for MP3 music audio and the assets described herein are NOT made available to the general public under any circumstance or condition.
By subscribing to this service, you warrant and represent without condition or reservation, that you are a DJ or media professional as per the definitions above and seek access to this service strictly within such capacity.