VERSATILE DJ CONTROLLER
MULTI-FUNCTION & POWERFUL
The LC6000 brings club style layout, design & control to laptop-based DJ workflows. A versatile deck controller that fits well in your VirtualDJ setup.

With large jog wheels, multi-function performance pads, large pitch fader and navigation control. Powered via single USB connection with plug & play experience.
EXPAND YOUR DJ SETUP
DECK COMPANION CONTROLLER
Works well both on its own or together with SC6000 as a companion dual layer controller. With VirtualDJ's full support for both both SC6000 & LC6000 - together being a powerful 4-deck setup.

LC6000 can also pair with any 4-channel DJ controller as extra deck controllers, giving the DJ a full 4-deck DJ setup.
FULLY INTEGRATED
POWERFUL VIRTUALDJ INTEGRATIONS
The Denon DJ Prime controllers & mixers are fully itegrated with VirtualDJ.

Use VirtualDJ's advanced features such as stems track separations accessible from performance pads on the LC6000. On the fly mashups & remixing with instant acapellas & instrumentals on any song - Make your DJ sets stand out!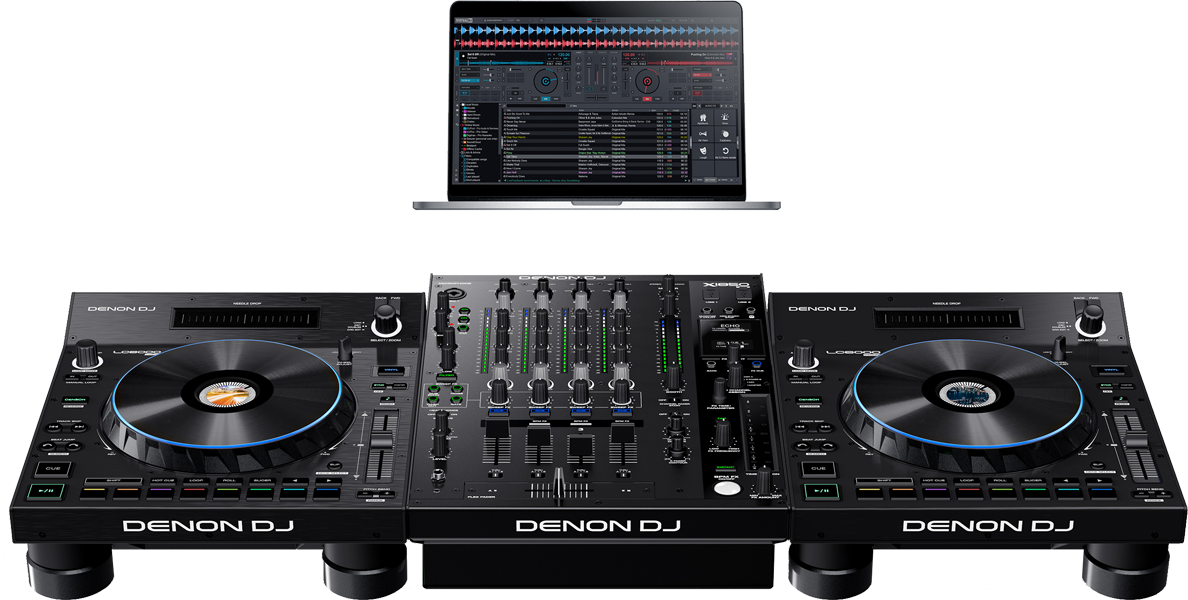 ---
Other Prime Devices
---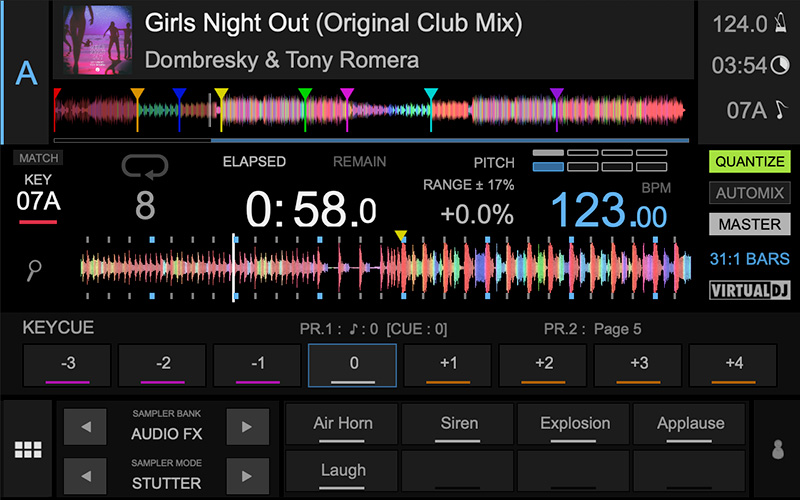 Fully integrated with Denon DJ Prime
Enhance your DJ experience with full seamless integration with Prime controllers
Featuring full-color moving waveforms, familiar touch screen gestures, OLED FX feedback, and a multi-view interface. The unique Virtual DJ desktop experience is now controllable with Denon DJ Prime Series.
Requires Engine OS 1.5.1 in controller mode