Forum: Addons


Addons comments

blink elapsed time on start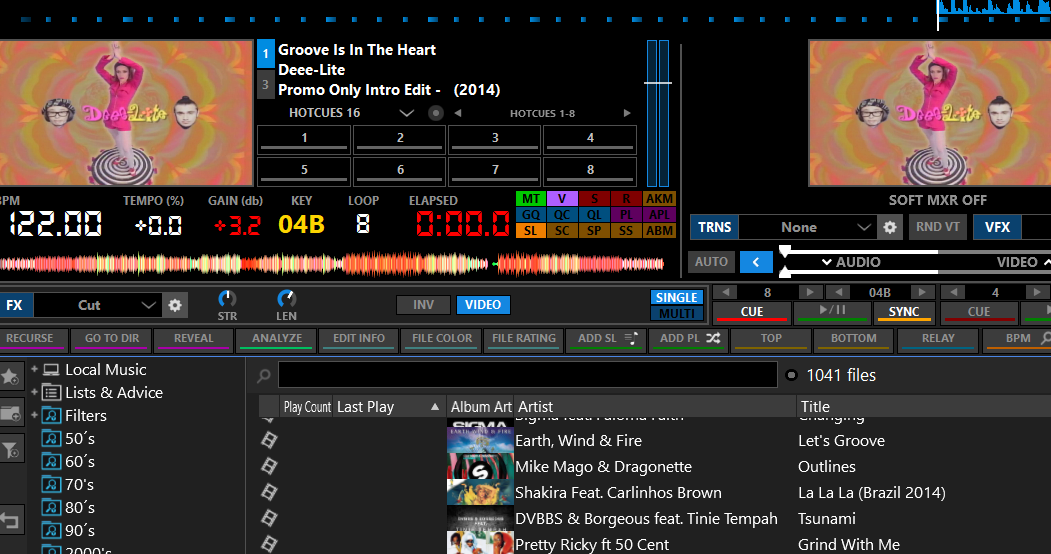 ---
Posted Tue 03 Dec 19 @ 10:35 pm

This has been fixed already for next update (most likely next week )
---
Posted Wed 04 Dec 19 @ 9:05 am

First, Thanks for this wonderful interface!!

I have a question, Is it possible to remove or disable individual buttons on the row of default buttons? The Randomize button has a been a problem for me as it is so close to the AutoMix Options button in the Auto Mix panel, and also very close to the Play button for Preview. I have twice accidentally clicked Randomize and completely messed up my Auto Mix.

I would love to be able to either remove the Randomize button or to disable it. If this is something that can not be done as a feature, then I am capable to fix it in the code if you point me in the right direction.

Please let me know.

Thank you again for this great interface.
---
Posted Mon 30 Dec 19 @ 5:01 pm

Thank's PhantomDeejay for this great interface!
One request though: an indicator for the sandbox mode (on/off)
---
Posted Sun 05 Jan 20 @ 1:36 pm

PhantomDeejay, thanks for a very smart and versatile skin that's loaded with many exciting variations. I enjoy the Vectro Classic view the best. I'm wondering if you could provide an inverted view to choose from in the Waveform Display in the near future? Thanks!
---
Posted Fri 10 Jan 20 @ 11:31 pm

PhantomDeejay wrote :

This has been fixed already for next update (most likely next week )



The upgrade has taken a bit longer than expected but I know it will be worth it, any idea when it will be done?...best regard.!!!


---
Posted Tue 18 Feb 20 @ 2:42 am