Forum: VirtualDJ Technical Support


For reporting any bug, questions or comment related to the latest version of VirtualDJ
---
(NOTE: VirtualDJ continuously updated, so many older topic on this forum are most probably already fixed in the current build)

If you need extended support, contact our Support Team.
Forum Guidelines  (*) The moderators hold the rights to move or modify posts in order to keep the discussions clear or to facilitate the search.

Hello, I would like to ask for more colors, tags tag editor, orange violet, fluor colors ...
---
Posted Tue 02 Jan 18 @ 6:07 am

have you tried changing this setting in options?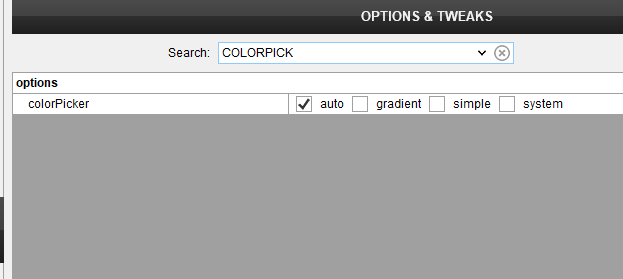 ---
Posted Tue 02 Jan 18 @ 10:12 am

wickedmix is right

"Auto" use gradient in some places and simple in other places

If you select "system" you can setup just about any color palette you like

---
Posted Tue 02 Jan 18 @ 11:31 am