Forum: VirtualDJ Skins


About skins, skin development and communicate with other skin developers.
Topic: A V8 Skin Question...

Hey guys. V8 Pro User here. I've been tinkering with skins lately. Downloaded a skin that closely resembled what I do. I've since learned to change some parameters to remove things I don't want to see and move others. The top half of the pic shows my finished product. The bottom half shows the only thing I have yet to figure out how to do. I added the Deck number in a photo editor, but that's the thing I want to add to the skin for Deck one (and a red one for deck 2). I'm guessing it's going to be a series of </Text type entries. Willing to completely fiddle with the x and y coordinates, but can anyone point me to a 'generic' set of xml syntax for adding a simple text field to a skin.
Thanks!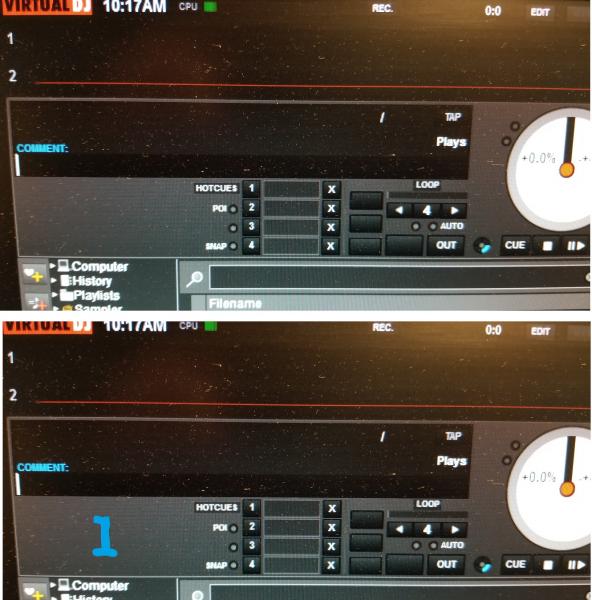 ---
Posted Thu 21 Dec 17 @ 3:35 pm