Forum: VirtualDJ Skins


Use this forum if you have questions about skin development, or if you want to communicate with skin developers.
Topic: [NEW] Blocks Skin - Page: 2

Hi Babis, when are you planning to update the skin to fix the missing parameter buttons?

I use this as my daily skin now, would also be handy to have the video panel at the top if possible.

Thanks!



kradcliffe wrote :

Hi Babis, great skin!

Noticed if you click on the bar above the pad section it gives the option to change pad param 1 and param 2 but it's not shown on the skin?

Also, can you please add an option to have the video panel above the deck section (below the waveform)

Thank you!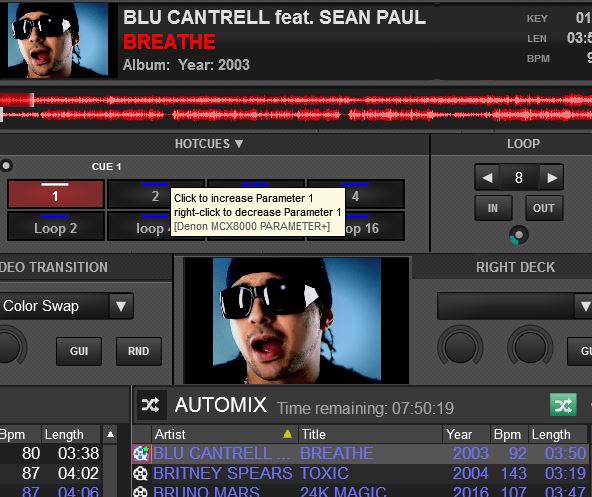 ---
Posted Tue 19 Dec 17 @ 5:02 am

The skin has the same code with the default ones (i think). Its the Pad page parameters that some default pages have the "Visible" unchecked





for the Video at top, will try to add in next update, but cant promise any ETA
---
Posted Tue 19 Dec 17 @ 3:00 pm

Thanks!

Tried ticking the "visible" box and restarting but still nothing appears on the skin.
---
Posted Tue 19 Dec 17 @ 3:17 pm

If its the 2nd Parameter of the Hotcue Page that doesnt show up, its because it doesnt have a name. Anyways, its not a skin issue here. Its how the Parameters of the Hotcue page are defined to be displayed
---
Posted Tue 19 Dec 17 @ 3:22 pm

Hi Babis,

I have noticed with experimentalSkinEngine set to yes, when you unload a deck it doesn't clear the waveform display. Please see below.

Thanks - Keith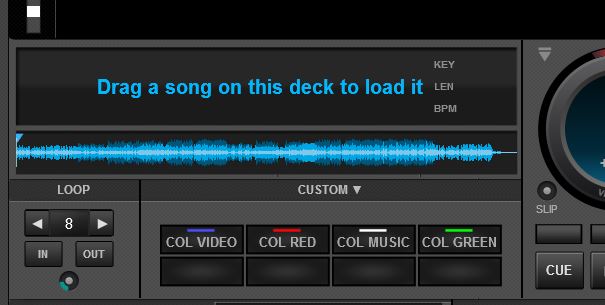 ---
Posted Wed 17 Jan 18 @ 10:20 am

not related to a specific skin, happens with the default one too, if u have experimentalSkinEngine enabled, so turn it off for now, until its fixed
---
Posted Wed 17 Jan 18 @ 12:13 pm

No problem. I only enabled it because Adion stated in another thread there shouldn't be any issues with the experimental engine now and it reduces CPU use (which it does)
---
Posted Wed 17 Jan 18 @ 12:36 pm