Forum: VirtualDJ Skins


About skins, skin development and communicate with other skin developers.
Topic: [NEW] Blocks Skin - Page: 2

Hi Babis, when are you planning to update the skin to fix the missing parameter buttons?

I use this as my daily skin now, would also be handy to have the video panel at the top if possible.

Thanks!



kradcliffe wrote :

Hi Babis, great skin!

Noticed if you click on the bar above the pad section it gives the option to change pad param 1 and param 2 but it's not shown on the skin?

Also, can you please add an option to have the video panel above the deck section (below the waveform)

Thank you!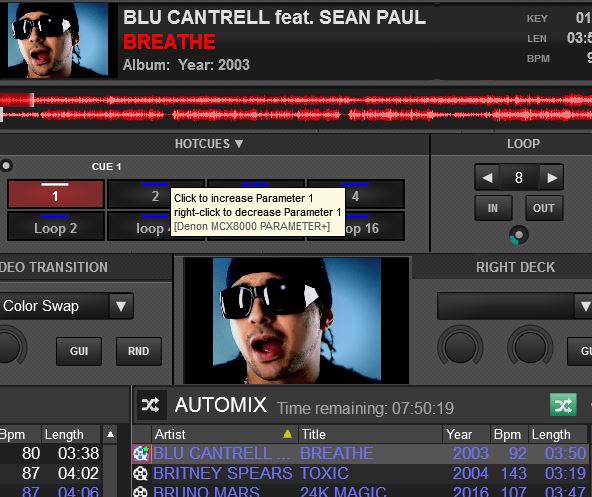 ---
Posted Tue 19 Dec 17 @ 5:02 am

The skin has the same code with the default ones (i think). Its the Pad page parameters that some default pages have the "Visible" unchecked





for the Video at top, will try to add in next update, but cant promise any ETA
---
Posted Tue 19 Dec 17 @ 3:00 pm

Thanks!

Tried ticking the "visible" box and restarting but still nothing appears on the skin.
---
Posted Tue 19 Dec 17 @ 3:17 pm

If its the 2nd Parameter of the Hotcue Page that doesnt show up, its because it doesnt have a name. Anyways, its not a skin issue here. Its how the Parameters of the Hotcue page are defined to be displayed
---
Posted Tue 19 Dec 17 @ 3:22 pm

Hi Babis,

I have noticed with experimentalSkinEngine set to yes, when you unload a deck it doesn't clear the waveform display. Please see below.

Thanks - Keith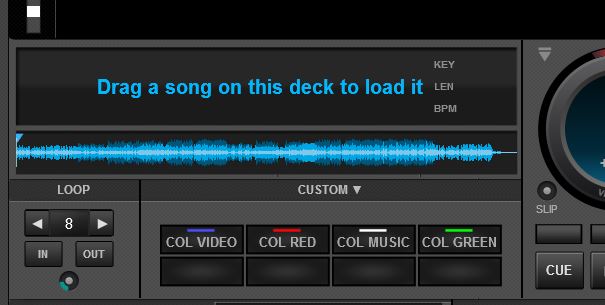 ---
Posted Wed 17 Jan 18 @ 10:20 am

not related to a specific skin, happens with the default one too, if u have experimentalSkinEngine enabled, so turn it off for now, until its fixed
---
Posted Wed 17 Jan 18 @ 12:13 pm

No problem. I only enabled it because Adion stated in another thread there shouldn't be any issues with the experimental engine now and it reduces CPU use (which it does)
---
Posted Wed 17 Jan 18 @ 12:36 pm

Update Blocks Version 1.2
Changelog

Added Up/Down Waveform view

Added Wave Colors selection in Waves menu

Added Color FX selection (enable from Skin Options - top-left button)

Fixed Audio Visual (to follow VirtualDJ 2018 changes)

Added Video previews on floating windows (click on the small Video icon/buttons in Video Block)

Added Sampler in floating Window (right-click on the Sampler Block view button at the top)

Support for 16 Pads

Grayed songpos progress for played part

White Play marker in songpos progress

bigger Clock



Note : Some of the above require VirtualDJ 2018
Selected as best answer
---
Posted Tue 12 Jun 18 @ 7:05 pm

On the right deck, the songpos white triangle is intruding into the adjacent area.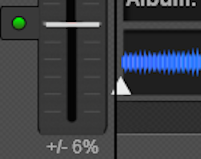 ---
Posted Tue 12 Jun 18 @ 9:03 pm

I use this skin daily. But there is some minor glitch: The cue points are not displayed correctly when using the mirrored wave.
---
Posted Tue 24 Jul 18 @ 10:27 am

Excelente Caratula (Skin) apenas lo descargue y me parece que esta genial y voy a usarlo de ahora en adelante, Yo trabajo con Videos y esta caratula permite ver mas grande los videos de cada Deck, también me gusta porque tiene la opción de Subir y Bajar el Tono (Key), en conclusion es muy completo, solo faltaría poder trabajar con 4 Deck pero me imagino que no quedaría casi espacio en la pantalla para agregar mas modulos… Muchisimas Gracias DJDAD por este Skin
---
Posted Sun 16 Dec 18 @ 1:57 pm