Forum: VirtualDJ 8.1 Technical Support


Use this forum to report any bug, questions or comment related to VirtualDJ 8.1.
Topic: How to setup VDJ8 Pro and DDJ-SX2 for broadcasting, using dj mic plugged in Controller.
This topic is old and might contain outdated or incorrect information.

I can hear my music over shoutcast stream but when i mic up on channel 3 (where mic is plugged on DDJ-SX2), my voice is not heard on the stream, what is the correct way to get the mic to the stream as well?

Thank you
---
Posted Wed 02 Aug 17 @ 9:55 pm

You have to set up a record channel in the VDJ audio config to record from the SX2's output rather than from the VDJ software mixer.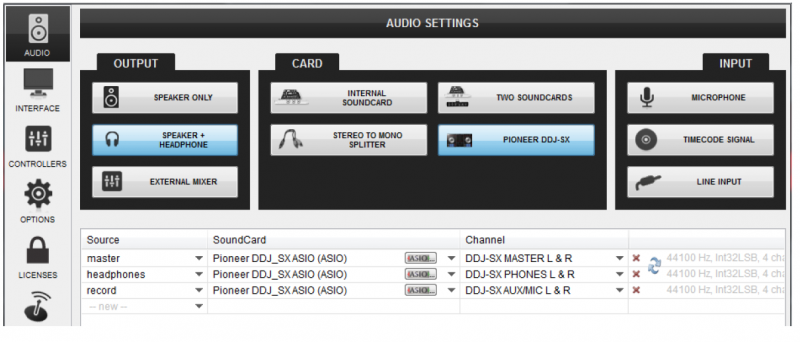 That's an image from the VDJ setup guide PDF for the SX, that used to be available from here. Just setup the SX2 the same way.

For some reason Atomix have removed all the PDF downloads. All the setup guides are now online only, and that section has been removed from the guides.
---
Posted Wed 02 Aug 17 @ 10:20 pm
(Old topics and forums are automatically closed)