Forum: Wishes and new features


Features you would like to see in VirtualDJ
Topic: [Ver8] Effects - Wishes & new features - Page: 10

freppa wrote :


I would like to have a "Gate" effect like the one on the Djm 2000´s.
It chops the frequensies in BPM/Beats and uses three (low,mid,high) knobs for mixing.

I sold my old 2000 kit for a couple of month ago and missing that effect so much :(




I have found a way around this instead of waiting for it to come and I would like to share this with you.

I was searching for VST´s and found FabFilter Pro-G (32) that is doing this choping stuff just the way that I wanted.

Easy to setup (put the file into the plugin map) and it works with one knob for the Threshold.

Check this out: https://www.youtube.com/watch?v=_dbnkOPyATk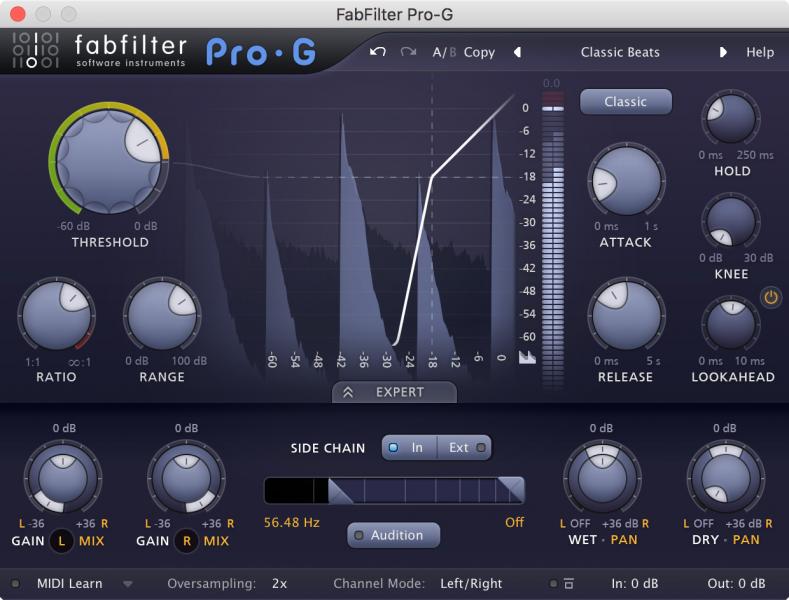 ---
Posted Sun 07 Jan 18 @ 9:56 pm
---
Posted Sun 07 Jan 18 @ 11:46 pm

Moderation staff wrote :

Lets use this thread to post any wishes and new features that you would like to see for Effects in a next major release



Formerly an active mobile DJ I have now semi-retired and do more vocal shows. I love VDJ, however I've recently stumbled onto a program called EmceePro by Testify and though not nearly the many features as Virtual DJ it has a feature that I would LOVE to have in VDJ. That is the ability to use a Power-Point remote which enables a singer to control his live show without having to be at the controller or PC.
I think this could be a whole new arena...IMO. Thanks for listening. Tom
---
Posted Thu 08 Mar 18 @ 4:09 pm

Tcat114 wrote :

Moderation staff wrote :

Lets use this thread to post any wishes and new features that you would like to see for Effects in a next major release

Formerly an active mobile DJ I have now semi-retired and do more vocal shows. I love VDJ, however I've recently stumbled onto a program called EmceePro by Testify and though not nearly the many features as Virtual DJ it has a feature that I would LOVE to have in VDJ. That is the ability to use a Power-Point remote which enables a singer to control his live show without having to be at the controller or PC.

I think this could be a whole new arena...IMO. Thanks for listening. Tom



Do you mean for start/stop/ mix_now and so on?
In that case: If you can find a device that can send midi you can make that yourself really fast. Like in minutes

---
Posted Thu 08 Mar 18 @ 5:22 pm

There's a remote app for Virtual DJ too.
---
Posted Thu 08 Mar 18 @ 6:36 pm

Please return title plugin.. It has not been added to Addons yet
---
Posted Tue 26 Jun 18 @ 11:41 am

+ Better reverb and echo FX, the current ones are pretty bad

OR...

+ Parallel signal processing so that the dry and the wet signal can be heard simultaneously.
+ Ability to control the FX input signal level (useful for creating reverb and echo tails)
+ Wet/Dry knob outside FX
---
Posted Mon 03 Dec 18 @ 8:33 am

I would wish better effects quality - Serato has them nailed, Traktor has them perfect, VDJ sounds very harsh, cheap and dry to be honest :( I would even buy a specific effects pack just to have them top quality!
---
Posted 4 days ago @ 10:17 pm