Hardware Manuals
DISPLAY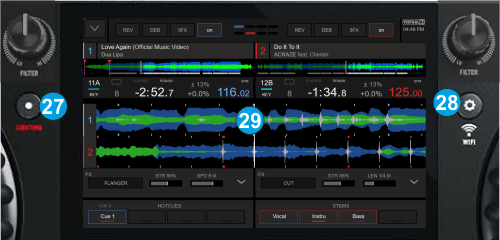 SOURCE : Press this button to exit Computer mode and return to the Standalone mode.


SETTINGS : Press this button to get the Mixstream Pro/VirtualDJ Settings window on the display of Mixstream Pro and select/adjust several settings.


DISPLAY : 7" high-definition touchscreen which displays a tailored Screen skin for Mixstream Pro. The Screen skin will be automatically downloaded from VirtualDJ when the controller is first connected so requires Internet connection at that time.


Front & Rear