Hardware Manuals
LCD Screen
Deck's Info view
By default the LCD screen will display all the necessary information for mixing, such as Tempo, Pitch, Track's Info, Elapsed and Remain Time, along with a detailed scratch-wave and a song progress-wave bar.
The Waveforms will also offer HotCue displays and will have different color for the looped part of the track and the part that will be skipped once Slip is disabled.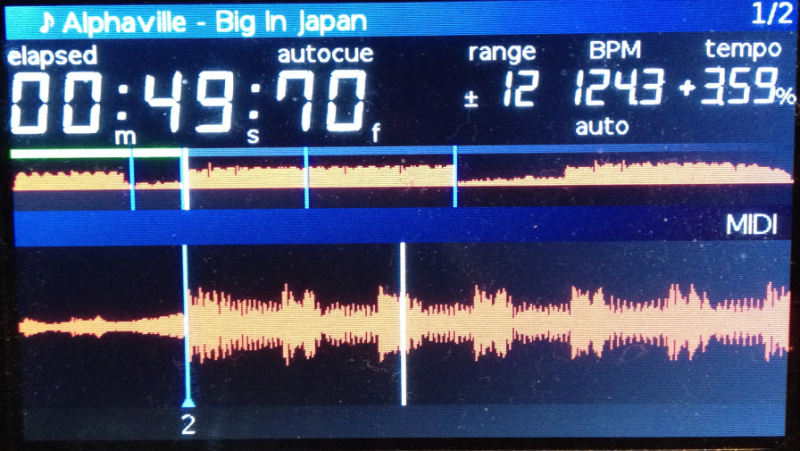 Deck's Info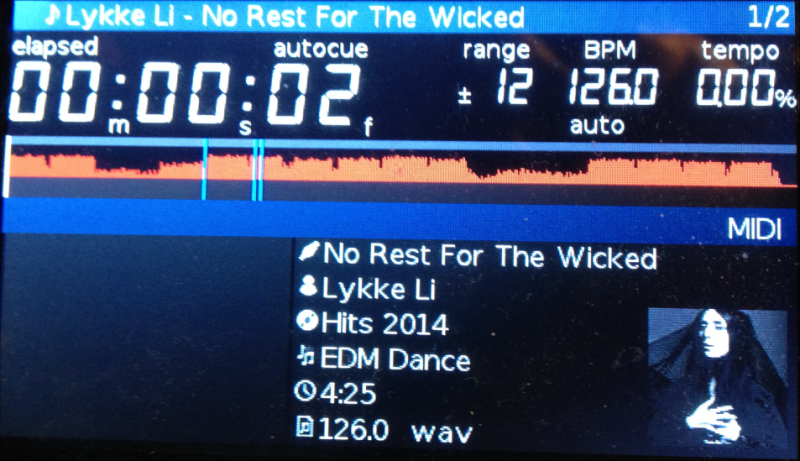 Track's Info
Browser view
The Browser view will be automatically displayed once the BROWSE/SELECT encoder is used and will remain on sight for about 5 more seconds if the encoder is not used.
When the Folders list is focused, the left side will provide the list of the Folders and the right side will provide the content on the focused folder. (Folders view)
When the Songs list is focused, the left side will provide the Tracks list and the right side will provide the Info of the focused track. (Files view)
In the Files view, the track that is currently loaded to the deck, will be colored in red. All other tracks will be colored in white. Due to firmware limitation, no other track coloring behavior is offered.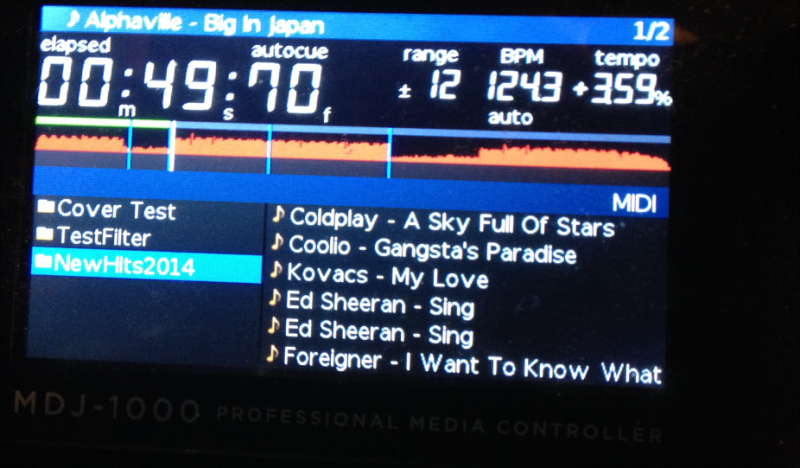 Folders View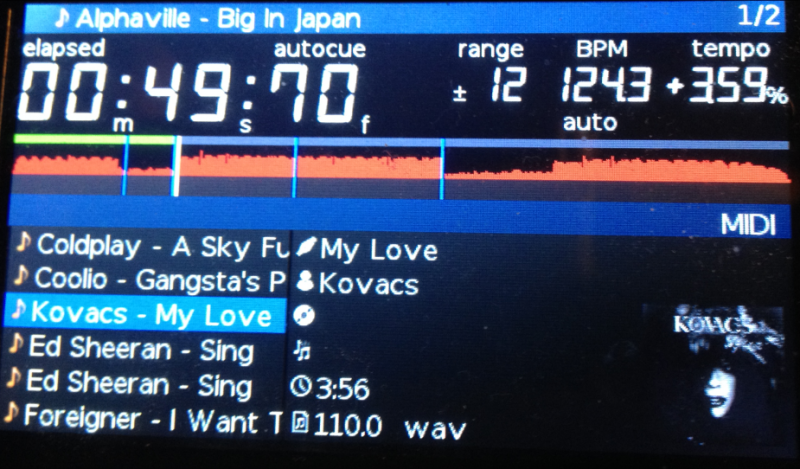 Files View
---

Hardware Integration Department
2016 - ATOMIX PRODUCTIONS
Reproduction of this manual in full or in part without written permission from Atomix Productions is prohibited.