Hardware Manuals
DVS Support
The AMX is offering DVS (Digital Vinyl System) support with VirtualDJ 8. A timecode Plus or Pro Infinity license is required.
Up to 2 Timecode Inputs can be assigned and control any software decks via Timecode CDs or Vinyls. Both Mixer Channels can accept LINE (Timecode CDs) and PHONO Sources (Timecode Vinyls) depending on the LINE/PHONO switchers at the top panel of the unit.
Connect your Timecode devices at the rear panel of the AMX, open the AUDIO page of VirtualDJ Config and click on the TIMECODE button of the INPUT tab. VirtualDJ will automatically create the following Audio configuration.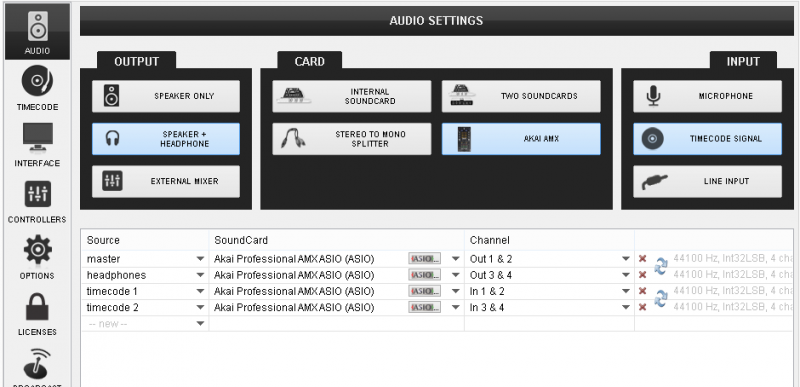 AMX - Timecode Audio Configuration
Click to APPLY and then open the newly appeared TIMECODE tab you will see in the Config window. Press PLAY on your timecode CD or Vinyl device and VirtualDJ will automatically detect your Timecode type and make the appropriate adjustments for best performance. Choose the CALIBRATE button if for any reason the signal is not detected (possibly due to reversed phase connections).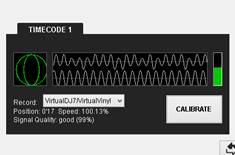 Timecode Detection

Timecode On/Off buttons - 4 Decks default skin
---
For further Technical features and specifications, visit
AKAI AMX

Product's Page
---

Hardware Integration Department
2017 - ATOMIX PRODUCTIONS
Reproduction of this manual in full or in part without written permission from Atomix Productions is prohibited.