Forum: VirtualDJ Technical Support
Topic: Denon Mc6000mk2 setup with Wasapi driver
I'm having a heck of a time getting my headphones to work with the new Wasapi driver. I've got sound from my speakers ok but can't get the headphones to be independent of the speakers.

A fresh guide would be super helpful devs. Granted I'm using older hardware now.
---
Posted Sun 10 Oct 21 @ 10:08 pm
pretty sure you need to enable exclusive audio access in VDJ

might need to set as quad channel sound card in windows sound settings
---
Posted Sun 10 Oct 21 @ 10:28 pm
[C][/C]Thank you for your help.
Fortunately it was an easier fix that fiddling g about with windows (which doesn't have a quad soundcard setting).

Apparently the Split headphone cue option in the audio menu changed to off (or maybe always was off, hard to say) when I switched to the new driver. I can now say that all four channels work beautifully in full stereo and I can cue up in my headphones again!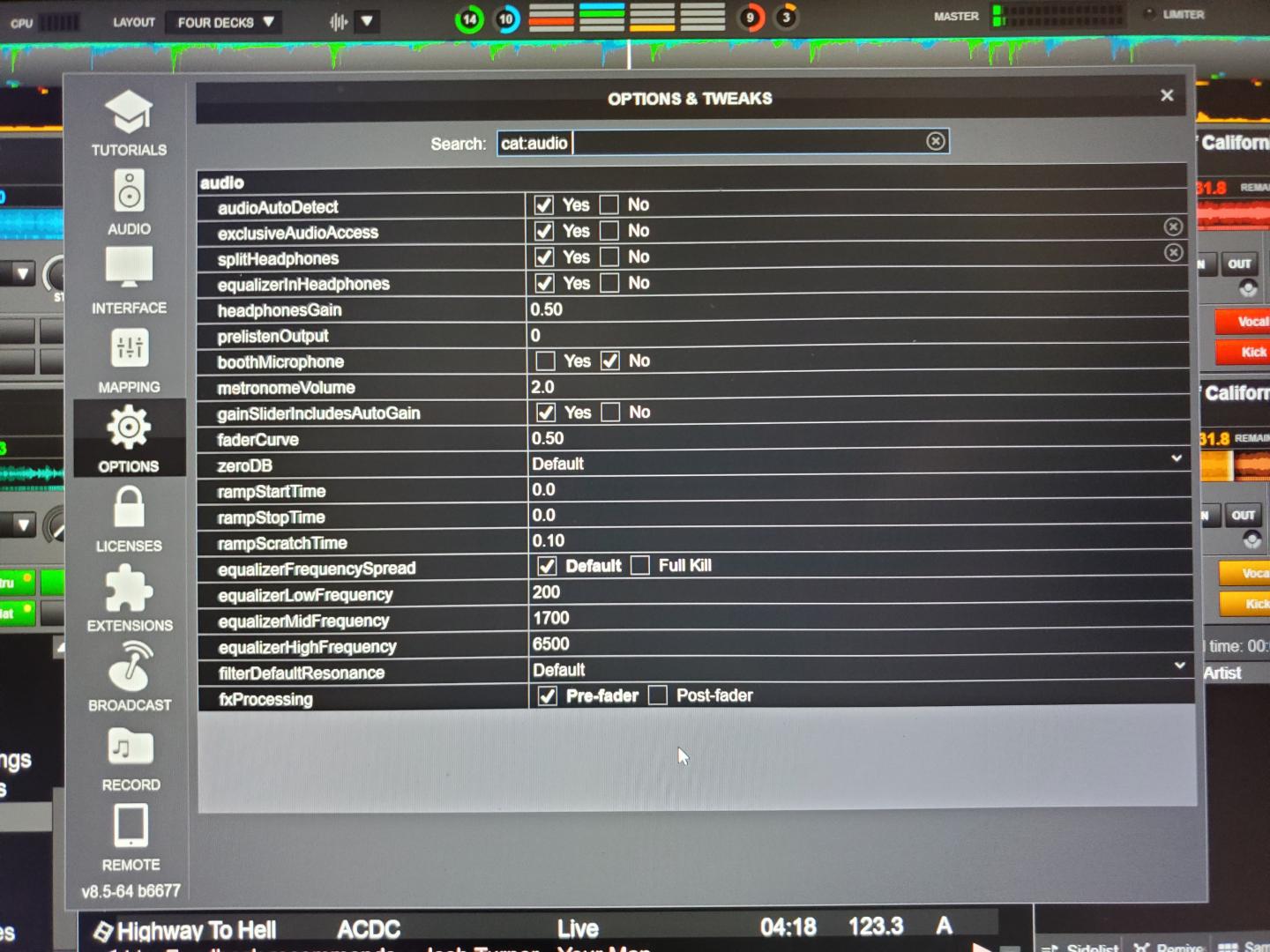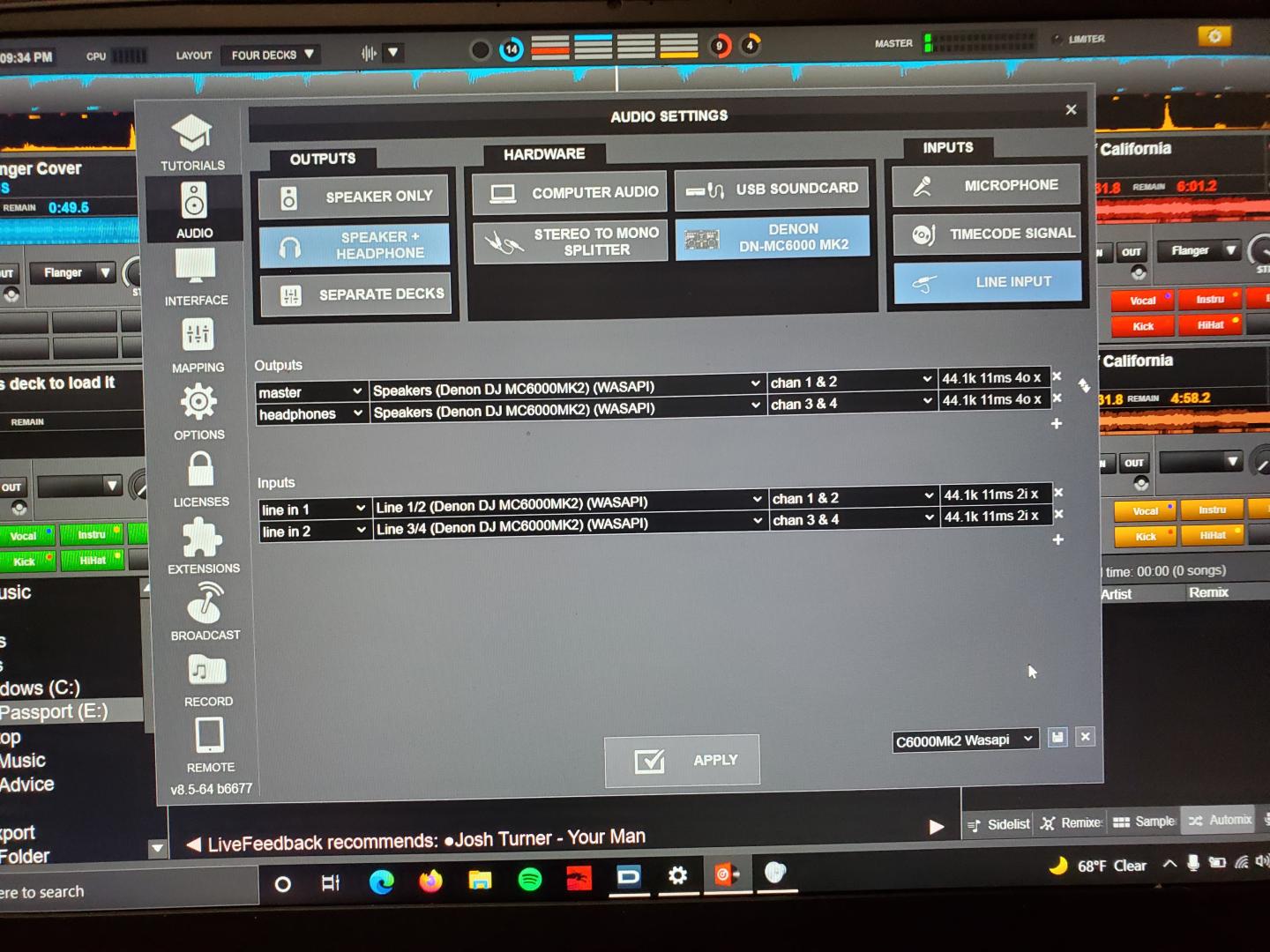 ---
Posted Tue 12 Oct 21 @ 1:51 am