Forum: Wishes and new features


Features you would like to see in VirtualDJ
Topic: search_playlists - Delete from Playlist

Ive mapped a custom button with the function search_playlists and it works well.

When the window with the found playlists appears, It would be nice to be able to klick with the right mouse button to a specific playlist and a context menu appers, where I could delete the song from this playlist.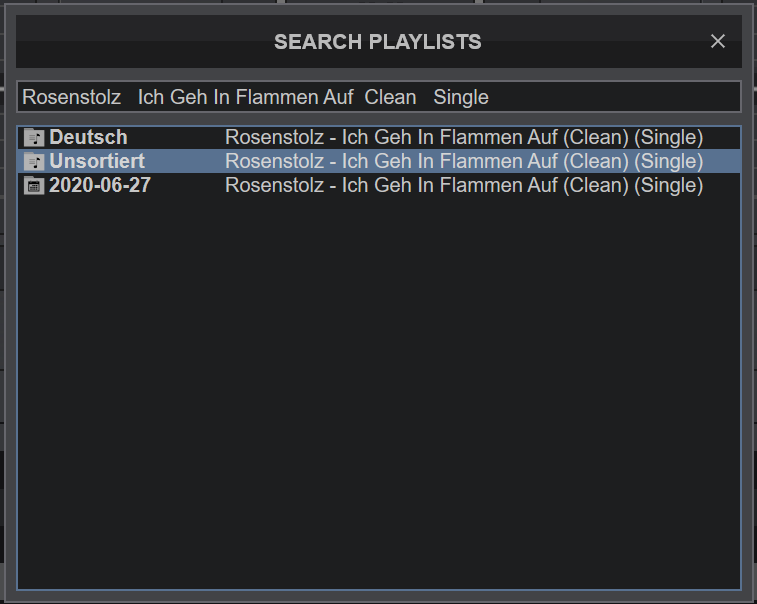 ---
Posted Sat 27 Jun 20 @ 10:39 am

If you double-click the entry it will show the entry in the browser and you can then press delete from there
---
Posted Sat 27 Jun 20 @ 12:11 pm

Great, thank you so much. Should i delete this post from forum wishes and new features?
---
Posted Sat 27 Jun 20 @ 12:24 pm

No need, someone else might be looking for something similar
---
Posted Sat 27 Jun 20 @ 12:59 pm