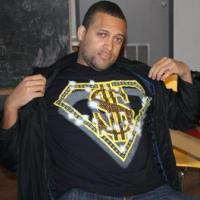 I am a dedicated husband and father. My family is everything to me. From a very young age music has been my passion.

I guess my life in music started when I was about six years old in primary school and I picked up a wooden stick with a rubber band wrapped around the end of it, and was told to hit it on what looked like an old oil drum. What was this weird object and sound? Little did I know that this would be the thing that kicked started my interest in everything musical. I joined the Childeric Primary School Steel Band. I can't remember my 1st steel pan teachers' name, but God bless him. If it...
troymrt4 doesn't have any podcasts yet...