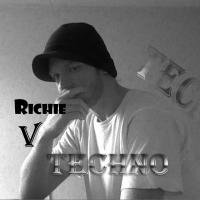 Hi,

I'm Richie V aka Dj Speedy-D.
As of June 2010 I founded the label " BeatGrid Studio's "
Like many other small company's I ran out of business with my IT Company. In the time I was still running my business there was not much time over for music and so I've gone from the scene for quite some time (Used to play at underground/illegal party's and did some producing). So now i was out of business and no job to be found = shit load of extra time = Back to MUSIC !!!

I pretty soon found out that getting your tracks out there and actually reaching people on your own takes too much time and finding a label of sort that gives you a fair share for your work and or actually paying you is even more time consuming, and that is something you can do without. And so BeatGrid Studio's was born.

Looking to get your work out there? Let us lend a friendly helping hand!
Join us NOW and get SERIOUS about your music !!