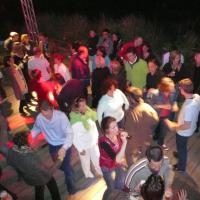 Hi,

since 1985 (i was 15 years old) i'm DJ'ing.
In the beginning (after a lot of training :-) ) i playing @ dance cafe's, clubs and private party's also great company party's.
The last 10 years i'm playing only for private party's.
This year i'm totaly change my Dj'ing from vinyl,cd and computer to only VDJ.
In the beginning it was a great change but for me is it perfect now...no more moving my lot...