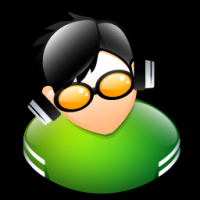 Mitch Helle
Owner/Professional Disc Jockey

E-Mail: dj_jamm@jammallnyte.com

Mitch is a long time Colorado resident. He moved to the Roaring Fork Valley in 1994 and resides in Glenwood Springs with his wife Tami and their 4 children. Mitch enjoys spending time with his family and friends.

What began as a weekend hobby for Mitch Helle is now a thriving business.

About ten years ago, Mitch began working as a nightclub DJ. Today, he and his staff provide entertainment for all kinds of events including: weddings, bar mitzvahs, dances, promotions, and corporate functions.

The ability to successfully serve such a wide variety of markets differentiates Jamm All Nyte from many of its competitors, who tend to focus on exclusive markets like weddings or schools. Jamm All Nyte's diversity, state-of-the-art equipment and dynamic, well-trained employees allow them the creative freedom to adapt their services precisely to whatever setting the client requests. Most of Jamm All Nyte's work consists of entertaining at parties and events with music and a DJ.