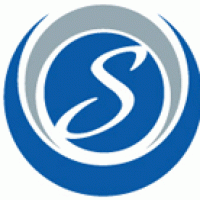 Born in 1973, in the bustling metropolis of Mexico City, Jose Luis Heredia began his musical journey as a mere listener. His parents migrated to Los Angeles, like many others, looking for the American dream. Growing up in the sleepy southeastern suburb of South Gate, Jose was touched by music in many levels.

His father would expose him to a guitar and a synthesizer, other than a few basic melodies, Jose never learned an instrument. It was until high school where he was formally introduced to music to which he failed to master the simple and uncomplicated rhythms of the snare drum. Yet, he did not give up.

The music of the time provided him opportunities to be exposed to school dances in the gymnasium and reveal to him his true life calling. To be a DJ. This calling was reinforced by throngs of females swooning over the DJ as a ultimate music god. His dream was fraught with great peril. His persistent day dreams were much too powerful to convince him otherwise.

After graduating high school, he moved to Sacramento CA, to live with his future wife Blanca. They met in high school and forged a strong bond that still exists today. His future brother-in-law had mentioned that they should buy some used DJ gear from an uncle in San Diego and start a DJ business.

A long car trip later, Robert, Blanca and Jose arrived from San Diego with a pair of used speakers, a new complete DJ system they got on credit from Astro's and stacks of CD's and Vinyl they purchased using Blanca's mother's credit card. They were ready to embark on their DJ adventure and start their DJ empire.

Their popularity grew among the Hispanic community of Sacramento with the help of a dance craze called "La Quebradita" and the reputation of bringing hot new music styles from LA. The company they formed DJ'S Satisfaction, became busy with many events, often incorporating "Quebradita" dancers.

Their business dwindled after many years and Blanca and Jose eventually married and had their first child in 1996. His work background was vast, including stints in the retail, sales, debt collection and the car rental industries. His interests now focused on a career in the motion picture industry, computer animation to be precise.

So Jose and his family, moved to Los Angeles to pursue his new dream of working with a major motion picture studio or special effects house. He enrolled in a two year course in the prestigious UCLA Extension program and supplemented his income by working part-time at Enterprise Rent-A-Car.

To supplement his income, Jose decided to dust-off the DJ equipment and book events to earn extra cash. Soon, the bookings were more frequent and required more attention. Shortly after receiving his certificate from UCLA, he was forced to decide whether to continue to work in Hollywood or maintain a DJ business full-time. Visiting a local chapter of the ADJA, solidified his decision to become a full-time business owner of a mobile DJ company.

Jose immersed himself in the DJ industry by becoming a member of the ADJA, attending Mobile Beat conventions in Las Vegas and serving on the board of SCADJA. He created a seminar series and presentation called "Latin Musicology" to which he spoke in-front of other DJ's from around the world, educating them on the basics of Latin music.

Meeting Jose Beltran from Wedding Professional Services in late 2005 forged an alliance that would fortify his scope and acumen. Managing, cultivating and expanding the business with many wedding professionals from around the area, they began to produce Wedding & Quinceañera Expo's in local malls throughout Los Angeles, Orange and Riverside counties.

Currently, Jose has dedicated himself to increasing business activity and progressing the role of technology in the industry. Implementing progressive ideas and concepts that will enhance the way entertainment is presented during an event.