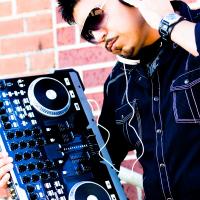 A native Texan, DJ Joey Tunes is a first-rate disc jockey with over 13 years in the music and entertainment industry. He is currently a staff DJ and Master of Ceremonies at Enchanted Cypress Ballroom in Cypress, Texas, a current preferred Wedding DJ for Brides Magazine and a member of The Houston Hispanic Disc Jockey Association.

His love for music began as a kid listening to vinyl records and 8-Track tapes from diverse music genres. From the funky rhythms of Kool and the Gang to the glam rock vocals of KISS, DJ Joey Tunes was immersed in the music from past decades to present-day hits. His love for music carried on throughout his life as a trumpet player throughout junior and senior high school and then as a flugelhorn player in the U.S. Air Force Drum & Bugle Corp.

In 1998, he joined XPI Entertainment as an artist representative and marketing coordinator. During his tenure, he managed multiple artists and coordinated countless events and tours throughout the Southwest United States and Mexico including events featuring The Gipsy Kings, Ana Barbara and Joan Sebastian and collaboration with predominant record labels Sugar Hill Records, Silverlight Records (Warner), and Hacienda Records. Having worked amongst infamous sound engineers, Dan Workman and Ramon Morales, and percussion sensations, Joe Jackson and Marcie Chapa, DJ Joey Tunes established a new standard for quality music and the essential professionalism as an entertainer.

In 2000, DJ Joey Tunes entered the Houston disc jockey scene as a partner DJ and entertainer for The Karaoke Kings. DJ Joey Tunes and The Karaoke Kings provided DJ & karaoke entertainment on countless events for almost a decade to numerous corporate clients, weddings, school events, birthday parties, social events, restaurants and clubs in the Texas Gulf Coast region. In 2011, DJ Joey Tunes, in collaboration with his son, formed Joey Tunes Entertainment to focus personable, professional and reliable entertainment services to corporate clients, brides & grooms and social event planners.