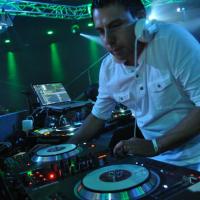 #1 DJ FROM MADISON WISCONSIN SPIN AT LAGARTO NIGHT CLUB EVERY ,FRIDAY,SATURDAY.REGGEATON DURANGUENSE SALSA NORTENAS BACHATA CUMBIA MERENGUE PUNTA DISCO HIP HOP AND MORE .

Name: Pablo D.
Nationality: Buenos Aires, Argentina
How did you started as a DJ?
Since I was very young I've liked to play music at parties.