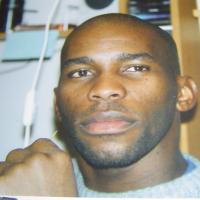 Salut à tous, je suis nouveau dans ce petit monde si grand des DJ's amateurs mais aussi de pro. Je voudrai avoir des conseils pour utiliser au mieux mes logiciels et cosole RMX et autres. Voilà un peut mes recherches.<Si vous voulez bien m'aider n'hésiter pas à me mettre dans vos listes d'amis et me conseiller.
A plus et merci d'avance.

Hello to everybody, I am new in this small world of amateur DJ and also pro. I shall want to have advice to use to best my software and cosole RMX and the others. Here is one can my searches. < If you want to help me to hesitate not to put me in your friends' lists and to advise me.
In more and thank you in advance.

Hola a todos, soy nuevo en esta pequeña gente de DJ aficionados y también de pro. Querré tener consejos para utilizar lo mejor posible mis softwares y colenguado RMX y otros. He aquí uno puede mis búsquedas. <Si usted quiere ayudarme no a vacilar no en ponerme en su listas de amigos y aconsejarme.
A más y gracias de antemano.