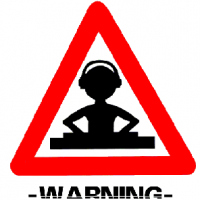 Check Check
1, 2
Check Check

*#?+ ERROR ?/$*

I'm new to the forum, so please all give me some time to get used to this. I dj for a few years, but with lots of time between. I started around 1996 with a friend at the attic with two turntables and a mixer... Then in 2001 i bought my own dj gear, two turntables and a very simple mixer. Now so many years later i discovered the world of digital dj-ing. Laptops, controllers and all the other fun stuff... I say fun but i don't understand it yet LOL :)
Any help or tips is greatly appreciated !

I'm currently using a Sony VAIO laptop, a Hercules 4-MX console, i use VDJ PRO and thats about it.