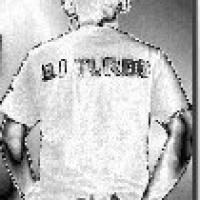 www.dj-turbo.com

Bio:
Andres Vargas aka DJ Turbo with Latin and German roots, born in Colombia South America has been spinning for over 10 years at different venues and events. Blending the best of every Era, DJ Turbo set foot in Atlanta 6 years ago bringing the best of all styles of music: 70s, 80s, 90s, Electronic, Techno, Dance, Trance, Tribal, Progressive, Pop, Hip Hop, Rap, RnB, Salsa, Merengue, Reggaeton, Reggae, Brazilian, Soca, Rock and more......

Venues in Atlanta: La Rumba, Club Ritmo, Puerto Plata, Utopia, Club Ice, and currently at Gilberts Cafe.
Events: Mira Fashion Show, Gwinnett Co. Schools, Colombia Independance Celebration, Nopi Car Shows and more...
Favorite Style: Electronic
Favorite DJs: Paul Van Dyk , Dj Tiesto and Dj Dero.
Mixing Style: Blend- Vinyls, CDs and Computer Enhanced softwares.
Club Memberships: Atlanta Electronic Group, Academy Djs, The Dj List, Virtual Dj.