VDJPedia
Q. The sound for my headphone pre-listening still comes out through my speakers when using a Mono Separated audio configuration
---

The mono separated option allows you to use a Y-cable or adapter to split the sound of a single sound card (example: built into your laptop) into separate master and headphone outputs, allowing you to headphone pre-listen without using two sound cards or a multi-channel sound card. If you find that your headphone output is coming out through your speakers, then you may have purchased the wrong type of splitter cable.




There are two types of splitters (although they may look identical):

Type 1: splits a stereo output into two stereo outputs, allowing two pairs of headphones to be connected, so that two people can listen to the same music or audio signal.

Type 2: splits a stereo output into separate left and right mono outputs. This is the type of cable that you need to use the mono separated option in VirtualDJ.

To find the correct cable, please search Google for: 3.5 jack splitter to mono

Make sure that you have also chosen the correct sound setup in VirtualDJ (link below).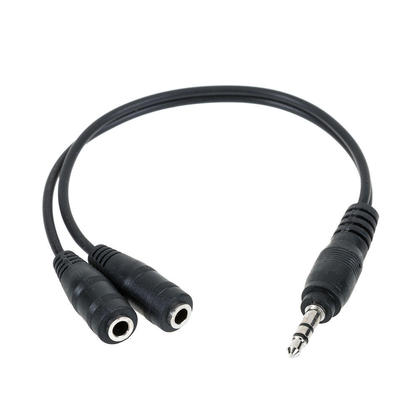 NOTE: The mono separated option only gives you MONO sound. This is not recommended for live performance, unless the venue has a mono PA setup.

For the correct Audio Settings, please see the following:
AUDIO Audio Setup - Mono Separated


---
FAQ
Knowledge Database
Wiki HOME