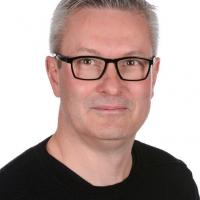 Sinds 1985, het jaar van mijn HAVO eindexamen, is mijn grote hobby "het draaien van platen" in kroegen, discotheken én op feesten of partijen.
In de jaren '80 draaide ik het vinyl op mijn Technics SL 1200 (die ik nog steeds bezit en die het ook nog steeds prima "doen") in De Hoeve in Groesbeek, als beginnende DJ. Tijdens de beginjaren '90 werd dit vinyl steeds meer vervangen door CD's en toonde ik mijn kunsten in Dancing Bos in st. Anthonis.
Sinds de tweede helft van de jaren '90 heb ik me meer toegelegd op het kroegenwerk en het introduceren van de zgn. Back in Time avonden, die in het teken stonden van met name de lekkere dans...
wilberg's played sets

This user doesn't have any public played sets visible.