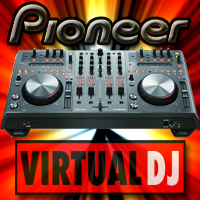 Hi All,
I am the dutch moderator for this forum.

I have used VDJ with my hercules MKII, RMX, the Numark NS7 and pioneer's cdj 400's.
I also had a DJM 800-k and two cdj 900's.
My last victim was a Denon MC3000. Not so happy with that one and since i never had any problems with Pioneer, i got a DDJ-T1. Not great with VDJ, but very good with what it was intended to work with.