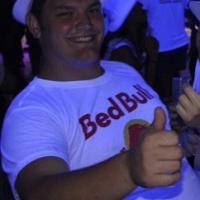 Im just a starting out Dj in King's Lynn (Norfolk), England. Any other fellow newbies or established Djs from the area, or if you just wanna chat then add me!

Im into my dance, trance, house, dub and DnB mostly, but im up for a bit of anything now and again. As im still starting out im only using a Hercules MP3 e2 but looking to expand and get some sound equipment of my own.

Anyway I just want people to like my dj-ing as much as I do, and I cant wait to start hitting...