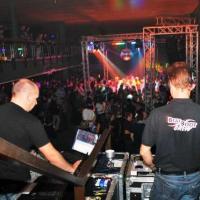 Ok have to updatet my profile ;-)
At the beginning ... there was ........ 2 Turntabes ... as i was 16 .
All Party`s which were i , i make musik and fun ;-)
then a long time break and the frustration to do all the same in my job and lost my Hobby`s.
OK , bought me an mk 2 and learn digital DJ `ing . My old Hobby helps a lot and then come one to the other ....
first gig Megaparty Gelsenkirchen ( it was not so big as now ) ... short gig`s for friends and work for my own fun factor.