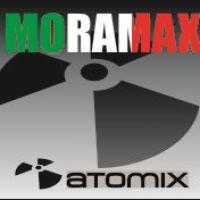 La mia "gavetta" nel mondo della disco nasce per gioco spinta dalla mia profonda passione per la musica che mi porta nel lontano 1987 a condurre la mie prime serate da professionista.
Anche la radio, che mi vedeva impegnato in programmi vari dal '89 al '96, mi ha aiutato a far crescere la mia grande passione.
-------------------------------------------------------------------------------------------------------------------------
-------------------------------------------------------------------------------------------------------------------------
Wed 26 Oct 11 @ 1:13 pm
Virtualdj can read the id3 tags of the beat port files.
this is an example:
1005985_The_Rhythm_Format_B_Remix.mp3------------->tipical file name of beat port
this is the file info: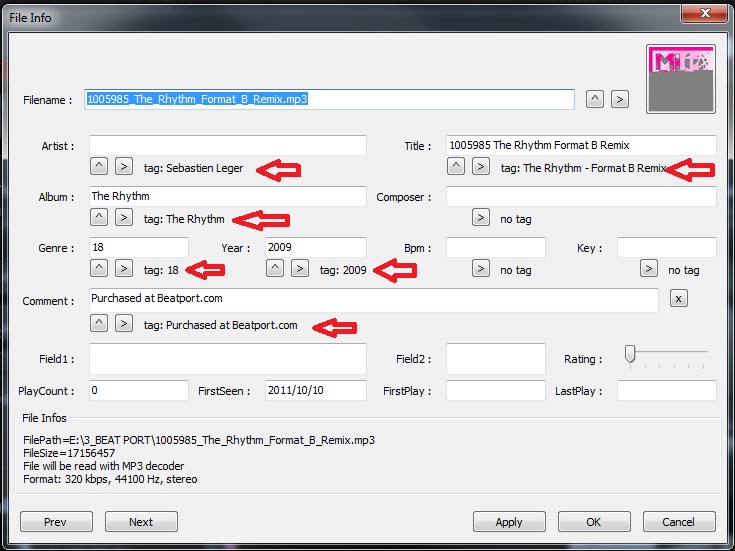 (IMAGE 1)
There are not problems for tags on Itunes m4a files:
(IMAGE 2)
The problem should be that the user has this configuration:

(IMAGE 3)
and not this:

(IMAGE 4)
remember that Virtualdj does not update the informations on his own database from the id3 tag automatically.
It's required forced by the user.
thera are this conditions:
1) The user has disabled the id3 read (picture 1), the datas are from the filename and store on the Virtualdj database.
If the user in a second time switch the software to read id3 tag , the previous datas loaded on the Virtualdj database are still the same(image 5).It's required to reload the tags (image 6)

(IMAGE 5)

(image 6)
2)The User change the tags information using an external program (itunes, tag&rename, ecc). Again the datas of stored in the database are still not updated from the new tags modified. To update the tag is required to reload the tags again(image 6)
why Virtualdj is build with this system?
Virtualdj use is own database to store datas and it used also by the search engine.
With this system the search engine of Virtualdj is very fast (more fast of the competitor software)
it does not read every time informations from the tags ( automatically only the first time that a song is added to the database and it's abilitate to read id3 tag image 4), one time the song is added to the database from there onwards virtualdj use the xml datas.
Usually when a song is tagged, the user not make subsequent changes.
So this method is convenient, rather than having a very slow browser because each time the browser has to reload automatically tags.