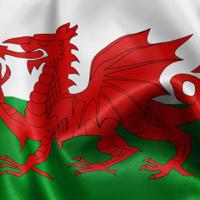 Started to Dj in 1995 on vinyl, moved to CD in 1998. Then I went to DVS in 2006 but now I am loving multi deck HID. (With mp3's on CD as back up)

Started out playing parties for friends, then moved onto bars and clubs in my home town Swansea.

I have also worked in Clubs and bars in Bridgend, Newport, Gloucester, Cheltenham, Wycombe, Northallerton, Majorca, Falklands and the Middle East.

Switchable Graphics and Memory warning fix for AMD/ATI - Intel 3000 cards
Mon 30 Apr 12 @ 2:25 am
Make sure you have the latest CCC from the HP web site.
In CCC select the option for power and set the DC and AC options to max performance.
In CCC also select the VDJ exe and set it to high performance.
Set laptop to max performance.
Now go back to the HP site and download the latest Bios.
Once the bios is installed reboot your laptop and go into the bios. (Usually F10)
In the switchable graphics option select fixed, then save and reboot.
Doing this will allow you to select the 6630m in the video option of VDJ when connected to an external monitor.
Now download the Registry tool from virtual dj.
Open the Registry Tool under the video section to where is says (VideoMemMaxUse = 0) and change it to (VideoMemMaxUse = 16).
I have not had any issues with VDJ once this was done with memory warnings / openGL on any vids I have played with effects running.
Let me know if this helps,
(This worked for me with an ATI/AMD card with switchable graphics from an Intel 3000 onboard graphics)
Ian