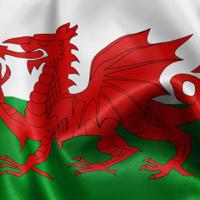 Started to Dj in 1995 on vinyl, moved to CD in 1998. Then I went to DVS in 2006 but now I am loving multi deck HID. (With mp3's on CD as back up)

Started out playing parties for friends, then moved onto bars and clubs in my home town Swansea.

I have also worked in Clubs and bars in Bridgend, Newport, Gloucester, Cheltenham, Wycombe, Northallerton, Majorca, Falklands and the Middle East.

Mon 30 Apr 12 @ 2:25 am
Make sure you have the latest CCC from the HP web site.
In CCC select the option for power and set the DC and AC options to max performance.
In CCC also select the VDJ exe and set it to high performance.
Set laptop to max performance.
Now go back to the HP site and download the latest Bios.
Once the bios is installed reboot your laptop and go into the bios. (Usually F10)
In the switchable graphics option select fixed, then save and reboot.
Doing this will allow you to select the 6630m in the video option of VDJ when connected to an external monitor.
Now download the Registry tool from virtual dj.
Open the Registry Tool under the video section to where is says (VideoMemMaxUse = 0) and change it to (VideoMemMaxUse = 16).
I have not had any issues with VDJ once this was done with memory warnings / openGL on any vids I have played with effects running.
Let me know if this helps,
(This worked for me with an ATI/AMD card with switchable graphics from an Intel 3000 onboard graphics)
Ian
Wed 11 Apr 12 @ 7:37 am
The skin is not the right resolution for your screen and will give you performance issues. To be able to see the configuration button to change the skin and the other buttons at the top do the following :
Press control + alt + delete
Select task manager
Select applications tab and select Virtualdj
Now select windows at the top and select maximize
This should force the Virtualdj skin to fit to screen so you can access the configuration menu
Hope this helps, and let us know if it works for you?
Ian
Thu 15 Sep 11 @ 3:55 am
BOOKING AGREEMENT
This is an agreement made on the (dd/mm/yyyy) ______ / ______ / ______ between_________________________ of ______________________________________________________________ , hereinafter called the "management", and __________________________ of _____________________________________, hereinafter called the "DJ", under which the management engages the DJ, and the DJ accepts the engagement to appear at the venue, for the fee(s), and on the date(s) shown within this agreement, subject to the terms and conditions of this agreement.
SCHEDULE
Venue Location:
Occasion:
Approximate number of guests:
Date Of Appearance:
Arrive by:
Set Up By:
Performance Times:
Fee: £
Equipment Hire: £
Travel expenses: £
Should the management wish to extend the performance times, or arrange an earlier set up, an additional fee of £20 per hour or part hour shall be payable.
Advance payment received: (dd/mm/yyyy) ______ / ______ / ______ £
TOTAL DUE ON : (dd/mm/yyyy) ______ / ______ / ______ £
The management must ensure that the venue can supply 2 serviceable and safe 13A mains supplies in the performance area, and a sturdy table / tables or DJ booth with enough space required for turntable, laptop and or CD equipment, plus free soft drinks.
Music policy: Funky House, House, Club Classics, Trance, D&B, Dub step, Chart circa 1980-2011 reasonable requests from guests falling within these genres may be played at the discretion of the DJ subject to availability.
TERMS AND CONDITIONS
a. Financial settlement to take place by cash at the end of the performance(s), or no later than seven working days prior to the performance(s). If additional performance time is required, this will be at the discretion of the DJ at that time, and subject to additional fees as shown above. These must be paid to the DJ at that time. All other methods of payment will be by mutual agreement.
b. This contract reflects the verbal agreement, and shall include any terms and conditions agreed prior to its issue, and shall be deemed accepted unless a written objection is received within fourteen working days of the issuing date. Either the Management or the DJ may make no alterations to this contract, without prior approval by the Management or the DJ.
c. In the event of the Management wishing to cancel this contract for any reason other than National Disaster / Act of Nature, any advance payment made will be forfeited, or a cancellation fee of not less than one half of the agreed total fee will be applied for. If the cancellation is within seven days of the performance the whole of the agreed total fee will be applied for. All cancellations must be made in writing.
d. In the unlikely event of the DJ having to cancel the contract due to injury illness, a medical certificate signed by a medical practitioner will be obtained and copies will be forwarded on demand to the Management within ten working days. In the event of the client seeking compensation, the DJ will only be liable for a sum up to and not exceeding the contracted Fee amount. Best endeavours will be made by the DJ to find a suitable or similar DJ to substitute.
e. In the unlikely event of the DJ being unable to appear for any other reason, the DJ reserves the right to substitute a suitable or similar DJ. The management will be notified in writing of any such replacement.
The Management will allow suitable time for the installation and dismantling, and removal of equipment (normally one hour for full rig set-up and sound test / 40 minutes take down).
f. The DJ will not, under any circumstances, cut corners regarding the health and safety procedures inherent in this process. The Management also must ensure that safe and adequate power is available as per the schedule above.
g. The DJ and his assistants and/or guests will conduct themselves in a proper manner throughout their attendance at the venue, and will respond to the managements reasonable requests as to location of equipment and volume.
h. The DJ shall be in no way liable for breach of bye-laws, or conditions under which the venue is leased, hired or entrusted to the management. The management also ensures that all appropriate licenses, as required by law, are in force at the time of the performance(s).
i. The management will provide adequate security and supervision of its guests, customers and staff at the venue, and will be liable for any loss or damage (including loss of earnings and hire fees) to the DJs equipment vehicles or personal belongings caused by guests, customers and staff. The DJ is expected to perform in a safe, non-abusive and non-hostile environment. Any mistreatment or abuse of the DJ or anyone accompanying the DJ, in any way will result in the immediate discontinuing of services with full balance still due.
j. The DJ and the management offers assurance that no previous contract exists that may prevent the DJ from fulfilling the performance(s) referred to in this contract and subsequently, no such contract will be entered into from the date of signing.
k. The DJ, at his discretion, reserves the right to discontinue all or part of equipment usage if the power provided is not capable of operating the equipment without risk of damage to the DJs equipment, or there exists a risk of injury to the public, the DJ or anyone accompanying the DJ, or if the working environment constitutes a health and safety risk. The surface on which DJ is to perform cannot be dirt, gravel, grass, or any other unstable surface. If applicable, the management agrees to furnish a facility that completely covers the DJs equipment from direct sunlight and rain or other contaminants. If service must be discontinued for any of the aforementioned reasons, the full balance is still due.
l. A management representative aged 25 or over must sign this contract, otherwise the contract will be deemed to be void.
We the undersigned acknowledge that we have read and understood the above agreement, and ensure that it will be adhered to in detail.
Signed by the DJ
Signature __________________________________
Name __________________________________
Date (dd/mm/yyyy) ______ / ______ / ______
Signed by the Management
Signature __________________________________
Name __________________________________
Date (dd/mm/yyyy) ______ / ______ / ______
Wed 03 Aug 11 @ 2:35 pm
Thought I would post Here a list of things I do to my Windows 7 gig laptops to get them running sweat as. I hope these guides help all that read.
USE AT YOUR OWN RISK, I HAVE NEVER HAD ANY PROBLEMS THOUGH.
Clean install your OS if you have the disk
Make sure you have the latest service pack for windows 7 (at the moment it's SP1)
Also make sure you have the latest drivers for your Media controller's, sound card's, graphics cards.
Make sue your laptop power setting is set for max performance.
Put as much ram in your laptop as your laptop / OS it will take.
Defrag your laptop once a month.
Install a light version of AV such as Microsoft Security Essentials (to be on the safe side).
Only use Virtual Dj skins in your screens native resolution.
Use ready boost .
Turn off wifi and bluetooth
Remove Unused Programs / Software / Bloatware From Windows
1. Select the Windows 'Start' button.
2. Choose 'Control Panel'.
3. Under the category labeled 'Programs', select 'Uninstall a Program'.
4. Once the list is populated, go through it and select 'Uninstall' for all the applications you know are no longer needed.
5. For programs you are unsure of, be sure to 'Google Them First'.
Turn Off Or Uninstall Unused Features
1. Select the Windows 'Start' button.
2. Choose 'Control Panel'.
3. In the control panel list, below 'Programs', select 'Uninstall a Program'.
4. In the upper left hand side of the uninstaller, select 'Turn Windows features on or off'.
5. Once the list has been populated, uncheck the features you do not need or use
6. Select 'Ok'.
7. When prompted, restart your computer.
8. Windows update may run upon shutdown and reboot.
9. To add the features back, reverse step 5.
Here is a list of the features I have turned off
Games
Indexing service
Internet Explorer
Internet information web core
Internet information services
Media features
Microsoft.net framework 3.5.1
Microsoft message queue
Print and document services
RAS connection manager admin kit
Remote differential compression
RIP listener
Services for NFS
Simple network management protocol
Simple TCPIP
Subsystem for UNIX-based apps
Tablet PC components
Telnet client
telnet server
windows gadget platform
windows TIFF Ifilter
XPS services
XPS viewer
As with everything only turn off the ones you need too, if unsure Google is your friend.
Stop your USB ports from turning off / going to sleep to save power
1. Right click on my computer.
2. Go into Device Manager,
3. navigate down to Universal Serial Bus controllers.
4. On each USB Root Hub item, right-click and choose Properties.
5. Click on the Power Management tab and un-check the box for Allow the computer to turn off this device to save power.
6. Reboot.
Easily Disable Aero Before Running VIRTUAL DJ
You might be concerned with squeezing every last bit of performance out of your machine, or may have compatibility problems between Aero and Virtual Dj. You can edit the properties of a shortcut / application and tell Windows to automatically disable Aero as soon as you start Virtual Dj, and then re-enable it again once the Virtual Dj is closed.
1. Simply right-click on the shortcut / application (Virtual Dj Icon).
2. choose Properties.
3. Select the Compatibility tab.
4. Now on the Settings block check the box for "Disable desktop composition" in order to disable Aero the next time you use the shortcut, that's it.
How To Quickly Remove Junk Files and clean the Registry
1. Download Piriform CCleaner Free at:
http://pcmichiana.com/download-ccleaner-free-registry-repair-and-system-cleaning-utility/
2. Install CCleaner
3. Open CCleaner
4. In the Cleaner section, select the Analyze button.
5. If prompted to close your web browser, do so.
6. Once your drive has been analyzed, select the "Run Cleaner" button.
7. Junk has been removed from your system.
8. To clean your registry, select the 'Registry' section.
9. Select 'Scan for issues…'
10. Once your registry has been scanned, select the 'Fix Selected Issues…' option.
11. If prompted to create a registry backup, do so.
12. When prompted, select 'Fix All Selected Issues'
13. You're done!
CCleaner should be run after doing many installations of software or file transfers. You should also run CCleaner at least once a month to remove any excess junk that may have built up.
Speed up your laptops startup time and stop unwanted apps starting at startup
1. Go to start and in the search box type msconfig and press enter
2. in system configuration select the boot tab
3. in the timeout box put 10 for the seconds
4. skip the services tab
5. In the start-up tab untick anything that you don't want to start at start-up (i.e. Adobe)
6. click apply and ok
Disable / modify windows services running
1. Go to start and in the search box type services.msc and press enter
2. now go to
http://www.blackviper.com/2010/12/17/black-vipers-windows-7-service-pack-1-service-configurations/
3. this list will give you all the states you need to modify services to.
i.e.
Automatic - With a service in this state, it will start at boot time. Some services, when no longer required, will also automatically stop when not needed. If you find you do not need a service, place it into Manual or Disabled.
Automatic (Delayed Start) - With a service in this state, it will start just after boot time. Some services, when no longer required, will also automatically stop when not needed. If you find you do not need a service, place it into Manual or Disabled.
Manual - Manual mode allows Windows to start a service when needed. However, very few services will start up when required in Manual mode. If you find you need a service, place it into Automatic.
Disabled - This setting will stop a service from starting, even if needed. Errors in the Event Viewer will show up complaining of that fact. Some services, while Disabled, will constantly complain. However, this situation is taken care of if placed in Manual. The service descriptions identifies those that should be in Manual vice Disabled.
"Started" - A service that either set to Manual or Automatic that is running by default at or shortly after boot time.
"Not Started" - A service set into Automatic that is not running by default at or shortly after boot time.
"Not Available" - A service that does not apply to the particular version.
"Uninstalled" - The ability to uninstall a service that I recommend to be removed by using Add/Remove Windows Features.
I have used the blackviper list on many laptops now with no problems, but read and follow the instructions on the website by the letter. Plus anything you are unsure about use google.
Ready Boost Service for an Extra Speed Boost
1. To configure the Ready Boost Feature in Windows 7 you need to have a High Speed Flash/USB or Pendrive with you which is ready boost compatible.
2. After plugging you pendrive, open "Computer" > Right-click the on USB Drive/Pendrive > select "Ready Boost" tab > tick the "Use this device" checkbox.
3. You can configure how much space on your USB drive/ Pendrive to be used as Ram.
The ready boost feature in Windows 7 will help you to use your flash drive or pendrive or USB drive as Ram there by improving the performance and speed of windows 7.
Defragment your hard disk
1. Open Disk Defragmenter by clicking the Start button. In the search box, typeDisk Defragmenter, and then, in the list of results, click Disk Defragmenter.
2. Under Current status, select the disk you want to defragment.
3. To determine if the disk needs to be defragmented or not, click Analyze disk. If you\\\'re prompted for an administrator password or confirmation, type the password or provide confirmation.
4. Once Windows is finished analyzing the disk, you can check the percentage of fragmentation on the disk in the Last Run column. If the number is above 10%, you should defragment the disk.
5. Click Defragment disk. If you\\\'re prompted for an administrator password or confirmation, type the password or provide confirmation.
6. Disk Defragmenter might take from several minutes to a few hours to finish, depending on the size and degree of fragmentation of your hard disk. You can still use your computer during the defragmentation process.
Shutdown faster
1. Firstly, go to Start type in regedit in the serch bar and hit Enter.
2. In the regedit window go to HKEY_LOCAL_MACHINE\\\\SYSTEM\\\\CurrentControlSet\\\\Control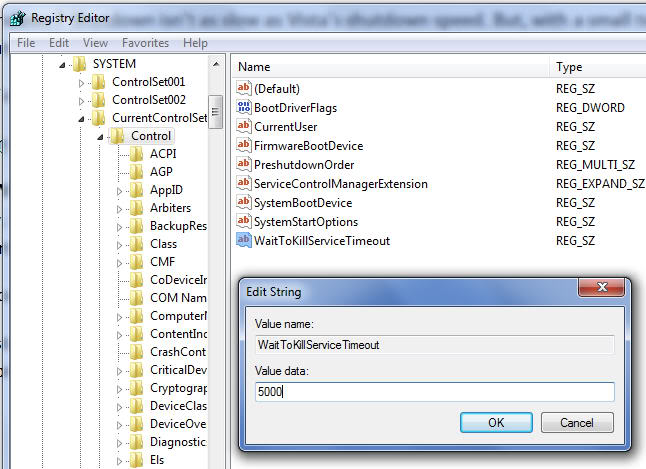 3. When the cursor is on Control then on the right hand side you'll find the "WaittoKillServiceTimeout" key. Right click on it and click modify. Change the long 20000 ms setting to a smaller number. Best to start with 15000 first. You can set a 500 ms which is really good, below that is not advisable.
4. Once done just click OK and close it. Restart your computer and then shut down your computer, you'll notice that the shutdown speed has improved to a great extent.
Boost
Download and run game booster before opening Virtual Dj. You can get game booster from
http://www.iobit.com/gamebooster.html
and it is free to use.
Hope this helps, and have fun
Ian
Sun 13 Feb 11 @ 11:51 am
6 DECK WITH FX ON. CAN TURN FX OFF / MULTI DECK OFF / AND HAVE VIDEO SCREENS WHERE THE SCRACH WAVES ARE